It's one of the realities of being a teacher: you can never have enough pencils, stickers or motivational goodies to hand out on special occasions.
Our safety equipment, timers, coffee mugs and colorful lab coats are year-round favorites, but they're especially popular at the beginning of a school year.  Read on for rave reviews from science teachers, parents, and self-proclaimed science geeks.
If you have a favorite Educational Innovations product, let us know!  We'd love to share your review with your fellow teachers and science lovers.
This lab coat is awesome!  I get rave reviews from students and teachers alike each time I wear it.  It is unlike any other lab coat I own—it's heavy, colorful, and my favorite of all time!
—Kathy Hall of Ashland, KY
I love, love, love it!! I use it many times a day for coffee; Decaf coffee; and even tea. It brings back memories of the lab! I've ordered enough for fantastic gifts!
—Carol Domalski

Bill was much larger and heavier than i expected. I gave him to our STEAM coach and she loved him.
—Faith Marie Broome
Awesome!  This is the coolest tech toy for your smartphone. It is simple and light weight and great for the application it was intended. The magnification for such a small, affordable product really makes it worth it.
—Caleb
These beaker mugs make great gifts for science grads. The quality is excellent and the delivery is prompt. They have become a staple at graduation events for our majors.
—Marcia of Cedar Rapids, IA
These loupes are affordable and durable. Every time I use them with students of all ages they are amazed by what they see and how easy they can "pirate" around with one.
—Amy
I have been looking for several years for timers that were easy to use, not expensive, and that the batteries did not die in less than a year.  I finally found them. These timers are easy, have a good display, allow students versatility in being able to use on a lanyard, stand, or hold in their hand.  They come in a great case.  I have had them for a year and they are all still going strong. And on top of all that, they are reasonably priced for my personal budget for class supplies. They get an A+ from me.
 —Karen Lee Garza of Spring, TX
These timers are the best. They're easy to use, easy to store, and best of all–they don't beep!  Never dig through the whole drawer of timers trying to find the one that is randomly beeping incessantly!
      —Clare of East Hartford, CT
We take safety seriously in my class, and these posters are seriously funny!
   —Karen M. of Rochester, NY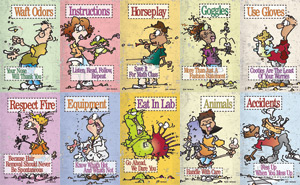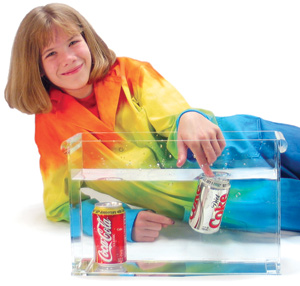 Well built and rugged.  I teach a class in high-speed photography and these tanks are perfect for photographing objects entering water. They clean easily, are robust, and are a great value for one's money!
   —Jim Bales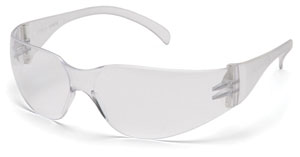 I wanted to update our student's safety glasses/goggles for 6th grade Earth Science.  The previous were for high school and a bit too big for my 11 and 12 year olds.  I also wanted to have them use something practical that most scientist use in the lab.
—James R Monroe of Walnut Creek, CA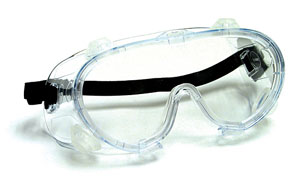 Great value, excellent quality!  My kids like to hammer and craft and all kinds of stuff and it is really nice to have some nice safety goggles that fit their little heads. Would definitely recommend.
—Emee Pumarega of Portland, OR

I teach advanced chemistry classes, and I started passing out these pencils several years ago to the students with the highest test scores in each of my classes.  I had no idea they would be such a hit!  The students are always excited to receive them, and they really are motivational for them.  I have heard lots of positive comments over the years from students, parents, other teachers, and administrators.  When I attend graduation open houses for my graduating students, they will always have the pencils included in the displays of their high school memorabilia.
  —Evan Manuel of Blue Springs, MO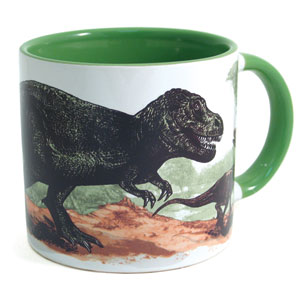 It is absolutely worth every cent.  The dinosaurs' skin takes a few minutes to disappear, and I've found that my coffee pot doesn't brew coffee hot enough to make the transformation last very long. It is still an interesting conversation piece. It goes well with the decor of my classroom, so I'm satisfied. Chicks dig it.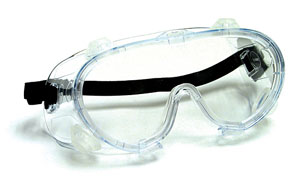 I purchased these goggles for my 9 year old daughter, a budding scientist because the goggles we purchased at our local teachers supply store fit very poorly. These goggles were comfortable and fit great!
This was a great way to show students what different elements look like, as well as show them what different objects they are already familiar with are made of. They really enjoyed looking at all the different elements and it really got them interested in chemistry!
 —Dana Salg of Long Beach, CA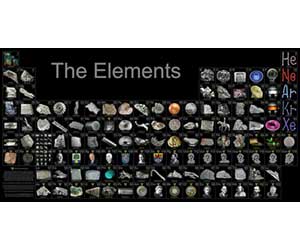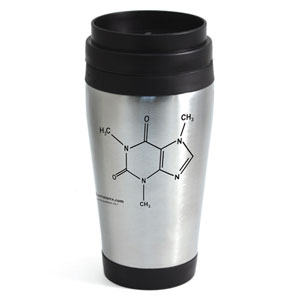 I love these travels mugs as a graduation gift for my student helpers.  They can take them to college and the structural formula of caffeine reminds them of their experience in Chemistry.
—Debbie of Independence, KY
I gave this to my daughter when she completed a summer chemistry program and then applied to college as a chemistry major. She LOVED it and still uses it for her morning coffee every day. The mug is functional, durable, and a real conversation starter. I highly recommend it for any teacher or student interested in chemistry.
—Ward M. of Danbury, CT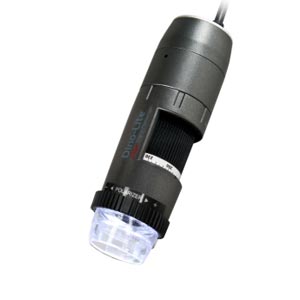 We have a a great experience with the 25 or so scopes we've purchased over the past 2 years.
—Denise D. Murphy

---
Looking Back at Back to School 2015
In our first Back to School newsletter, we offered a selection of icebreakers, humor, videos, lesson ideas and more.  Well worth a revisit!