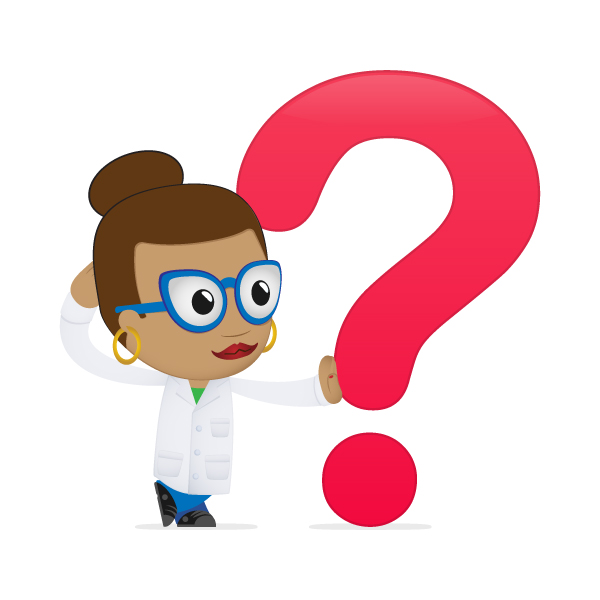 Returning to the classroom means getting ready for a new group of students whose names, faces and learning styles you haven't yet learned.
We've collected some in-class activities and science discussion starters that will make the first days of school more productive while getting your new students ready for a fantastic year of science learning (and FUN) ahead!
Some of our choices are meant to be used in the classroom.  Others are thought-provoking essays or scholarly articles which caught our attention.
If you have a favorite back-to-school lesson or activity, please share it with us at socialmedia@teachersource.com.
The Index Card Illusion Trick
Tami O'Connor, EI's Educator-in-Chief, swears by this activity as an icebreaker for the first day of school.  Getting it ready is simple… but figuring it out isn't quite as easy!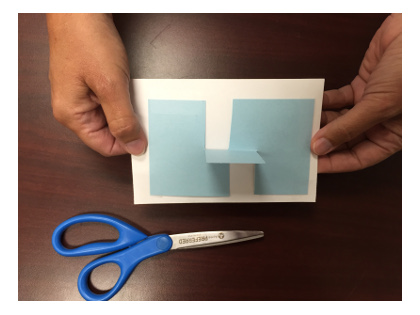 Instructions for creating this mysterious card can be found here .
Materials (per team):
♦    a stack of index cards (3″ x 5″)  – must be unlined
♦    1-2 index card (4″ x 6″) – lined or unlined, your choice
♦    scissors
♦    clear tape
Instructions:
Break your students into teams of 3-4 people.  For each team, pass out a set of materials (above) as well as a sample of the final card.
Challenge the teams:
"Can you duplicate this, using nothing
but index cards, scissors and some tape?"  
That's all it takes!  According to Tami,

"Students dive right in.  Within just a few minutes, the entire class is actively working to solve the problem.  They're applying the scientific method, they're testing out hypotheses, they're using trial and error—all without realizing!  

It's a hands-on activity that fosters teamwork, communication and cooperation skills AND it's a nifty trick they can take home to stump their parents."
---
"Saving Sam" is another team-building activity for the first day of class.  It's a cheery introduction to the scientific method that relies on gummy worms, gummy Lifesavers®, a few paper clips and a cup.   Click here or click on the image below for a 2-page printable PDF.
---
We recently came upon a blog post which really struck a chord.  It was inspiring and challenging—yet delivered in a way that's not daunting.
The title is "Thoughts for New Teachers" but we think there are some wonderful insights for ALL teachers, even those who have been in the classroom for decades.  For instance:
"Be an expert when you need to be.  
  Be a learner always."
The author is a Colorado teacher whose recent tweet is ironic in this context, considering his blog is featured in our Back to School newsletter:
---
Kimberly D. Tanner, Professor of Biology at San Francisco State University, has published several interesting papers on new approaches to teaching biology.  Her scholarly article in CBE Life Sciences Education, "Structure Matters: Twenty-One Teaching Strategies to Promote Student Engagement and Cultivate Classroom Equity," contains many valuable tips.
She describes several simple "equitable teaching strategies" that can support biology instructors who are seeking classroom equity for all their students, not just those already engaged and participating in the science they're being taught.
Click here for the PDF of the entire article, originally published in CBE Life Sciences Education.
tructure Matters: Twenty-One Teaching Strategies to Promote Student Engagement and Cultivate Classroom Equity, 

CBE Life Sci Educ

September 4, 2013

12

:

322

–

331

;

doi:

10.1187/cbe.13-06-0115