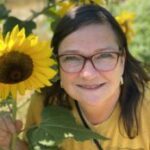 by Priscilla Robinson
If you teach STEM,  you'll want to learn about the OneCar system.
The performance components in the Next Generation Science Standards (NGSS) have spawned many wonderful chances to explore STEM in the classroom.  The STEM curriculum is based on the idea that an interdisciplinary, applied approach is the best way to teach students these four specific disciplines.   When your students are searching for solutions to real-world problems, they are more engaged, and their learning is more authentic.