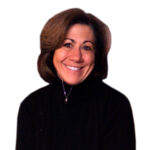 by: Tami O'Connor
Is swine flu spreading like wildfire in your community? In my hometown of Redding, Connecticut, the high school's homecoming dance and the Halloween parties at the elementary school were both canceled. The middle school social was also postponed until flu season is officially behind us.
What better time than now to teach your students about the benefits of proper hand washing techniques and how diseases are actually transmitted from one person to another? Educational Innovations carries a full line of products designed to help you educate your students about germ transmission and how best to reduce the spread of harmful microbes. Let Educational Innovations help you to keep your students more mindful of easy things they can do to stay healthy.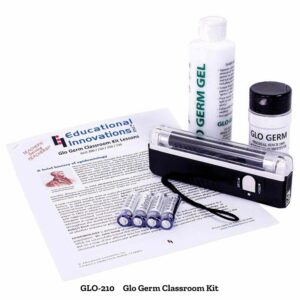 Glo Germ is a fantastic product which safely and graphically demonstrates to students and adults alike how germs are spread.
Used throughout the United States in schools, hospitals and food services, Glo Germ consists of an odorless lotion or powder which glows brightly when exposed to ultraviolet light. This product is perfect for your health curriculum. Read the rest of this entry »