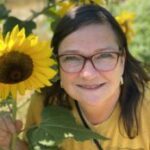 by Priscilla Robinson
What can a teacher do when the season's cold, wet, or snowy weather makes curious and rambunctious children go stir crazy?  This was exactly the predicament I found myself in with my five-year-old grandson last year.  After sledding and playing in the snow, Henry and I looked for something else to do.  I reached deep into my Nana brain and unlocked my inner teacher.  "What's your teachable moment today, Nana?" I murmured.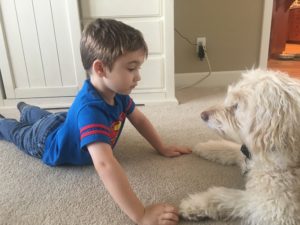 All weekend long, we had been experiencing the crackle and pop of static electricity as a result of the house's warm, dry air.  Henry himself had been zapped a half dozen times.  Petting the family dog, he marveled as her hair stood on end.  He was curious:  what was this invisible power?