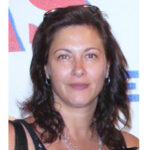 by: Donna Giachetti
"In the spring
a young man's fancy
lightly turns to thoughts of love."
 —Alfred, Lord Tennyson
Alfred may have a point, but these days our thoughts turn to darker, spookier things—zombies, ghouls, witches, monsters and ghosts (more about them later, scroll down to the end of the blog).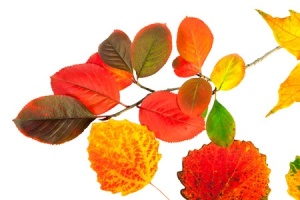 Why is autumn one of our favorite times of year?
Let us count the ways:
    A new school year…
   Cooler temperatures…
   Warm, cozy sweaters and boots…
   A procession of colorful fall foliage…
But best of all, there's the anticipation of HALLOWEEN! What a wonderful time to be a mad scientist!
At Educational Innovations, we get to experiment with slime, goo and plenty of other spooky materials with even more than our usual abandon. (Goes with the territory when you work at the world's only source for Super! Wow! Neat!® science workshop supplies.)
Halloween is also the season when science teachers are cooler than ever. Who else knows the secrets of making slime from polyvinyl alcohol solution and Borax? (Hint: you can get our Do-It-Yourself slime formula here.) If you'd rather skip the homemade recipe, our Slime-Making Kits come with all the materials you need to make a positively perfect batch of slime—in less time than it takes to say "polymer" ten times fast.
Who but a science teacher would consider October the perfect time for a delicious dissection lab (using our Brain Mold with gelatin)? Turn your students into brain surgeons by scattering a handful of jellybean "tumors" into the gelatin. Check out our Brain Mold lesson ideas for other ways to keep your kids' brains focused on science AND fun.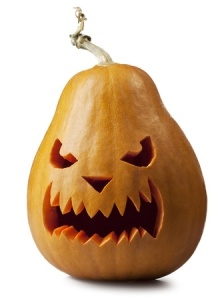 There aren't many colors that shriek "Halloween" like fluorescent green (or should we say FLUORESCENT GREEN?) That's why we now carry a new product—our Glow-Bright Concentrate. A two-ounce bottle will make more than two gallons of liquid that fluoresces a brilliant yellow-green under an ultraviolet light. Go ahead, add some to your slime!
When it comes to science and Halloween, nature has some surprises for your kids. Other trick-or-treaters might get Jolly Ranchers in their bags, but your students can relish the delicacy of a Cricket or Larva Licket lollipop (assorted flavors). Or if you want something more "conventional," you can play it safe—with our Chocolate Covered Insects.
If you don't have a sweet tooth, how about some farm-raised crunchy Larvets? BBQ flavor is a big hit around our office. One staffer swears by the Crick-ettes, although he does complain that the little legs sometimes get stuck between his teeth. (Yes, Ted, we mean YOU.)
Diffusion Mist, anyone? Theaters rely on it to create special effects, but we think it's an awesome way to create an eerie atmosphere for a laser demonstration in a darkened room. (And like all of our products, it's non-toxic.) Pretty dramatic way to show off your jack o'lantern, too.
Now, it's time for those ghosts we promised.
In the spirit of this spooky season, we're sharing this simple lesson on invisible electrons and their positive/negative charge. We're calling it "Ghost Afloat" but your students will probably call it magic.   Print out the instructions—right under the video—and have fun!
For printing, click on image to enlarge.