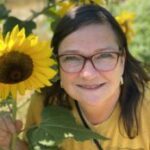 by Priscilla Robinson
If you teach STEM,  you'll want to learn about the OneCar system.
The performance components in the Next Generation Science Standards (NGSS) have spawned many wonderful chances to explore STEM in the classroom.  The STEM curriculum is based on the idea that an interdisciplinary, applied approach is the best way to teach students these four specific disciplines.   When your students are searching for solutions to real-world problems, they are more engaged, and their learning is more authentic.
In my early years of teaching, 70% of my  science lessons and labs relied upon the traditional delivery model.  The other 30% of instruction was dynamic delivery.  Those lessons and labs were "off the grid" from my district-provided curriculum.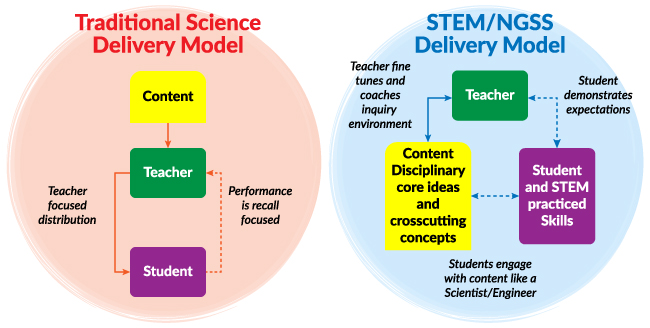 In those situations, students worked in teams to engage with hands-on materials, content, and real-world scenarios.  My role was to coach, redirect, and monitor their progress.  As we went along, I noted how my students' behavior and understanding blossomed.  Soon enough, I knew that dynamic delivery was the path I wanted to travel.
Back then (as now) Educational Innovations was my "go-to" catalog for science toys like the Dropper Popper.  Today, Educational Innovations is still on the cutting edge of new products that support STEM and NGSS.  Recently, I took a look at two kits that would be wonderful additions to any classroom.
Introducing the OneCar
The OneCar is a comprehensive, open-ended STEM system.  As they build their cars, your students explore energy and motion.  Every OneCar Kit includes eight OneCars and a full-color set of instructions.  Each car has a low-friction car chassis, four wheels, as well as ample components that can be assembled and de-constructed over and over again.  Velcro tabs make it easy to attach components to the vehicle.
Students can design, build, test, and propel their cars in six different modes.  Further, they can experiment with other methods of powering their cars.  Why not try using rubber bands, wind, or even a mousetrap?  The only limits are their creativity and curiosity!
Build cars that run on energy harnessed from:
a solar panel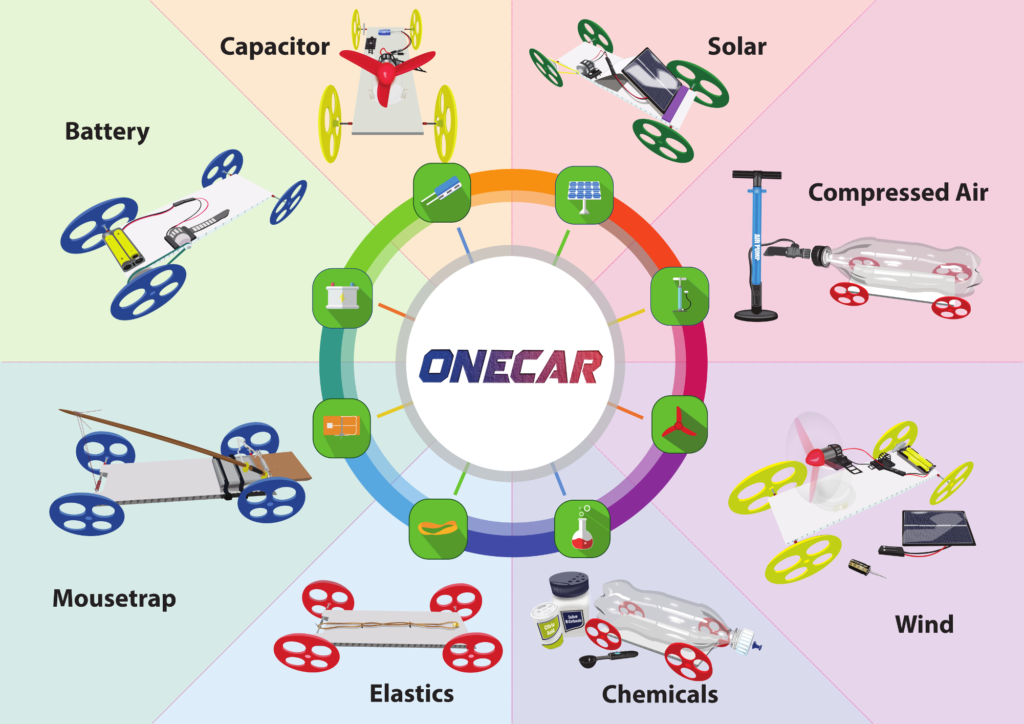 an electric motor
a capacitor
kitchen chemicals
compressed air
a propeller
and more!
Scroll down to view videos about many of the OneCar options.
NGSS Standards and Lesson Ideas!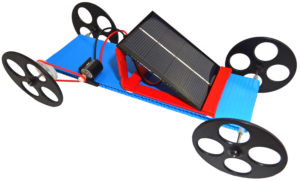 With the OneCar system, you can teach an amazing number of NGSS concepts.  I counted 21 separate NGSS standards (11 for engineering and 10 for physical science).  Not only can you integrate science and engineering into your class with this kit, but the easy-to-follow lessons mean you'll have more instructional minutes.  Since there are six different ways to build the OneCar, even more standards are covered.  It's definitely a valuable asset to my arsenal of teaching tools.
Click here to review the NGSS standards related to this exciting product as well as lesson ideas. Enjoy!
The Articulating Stomp Rocket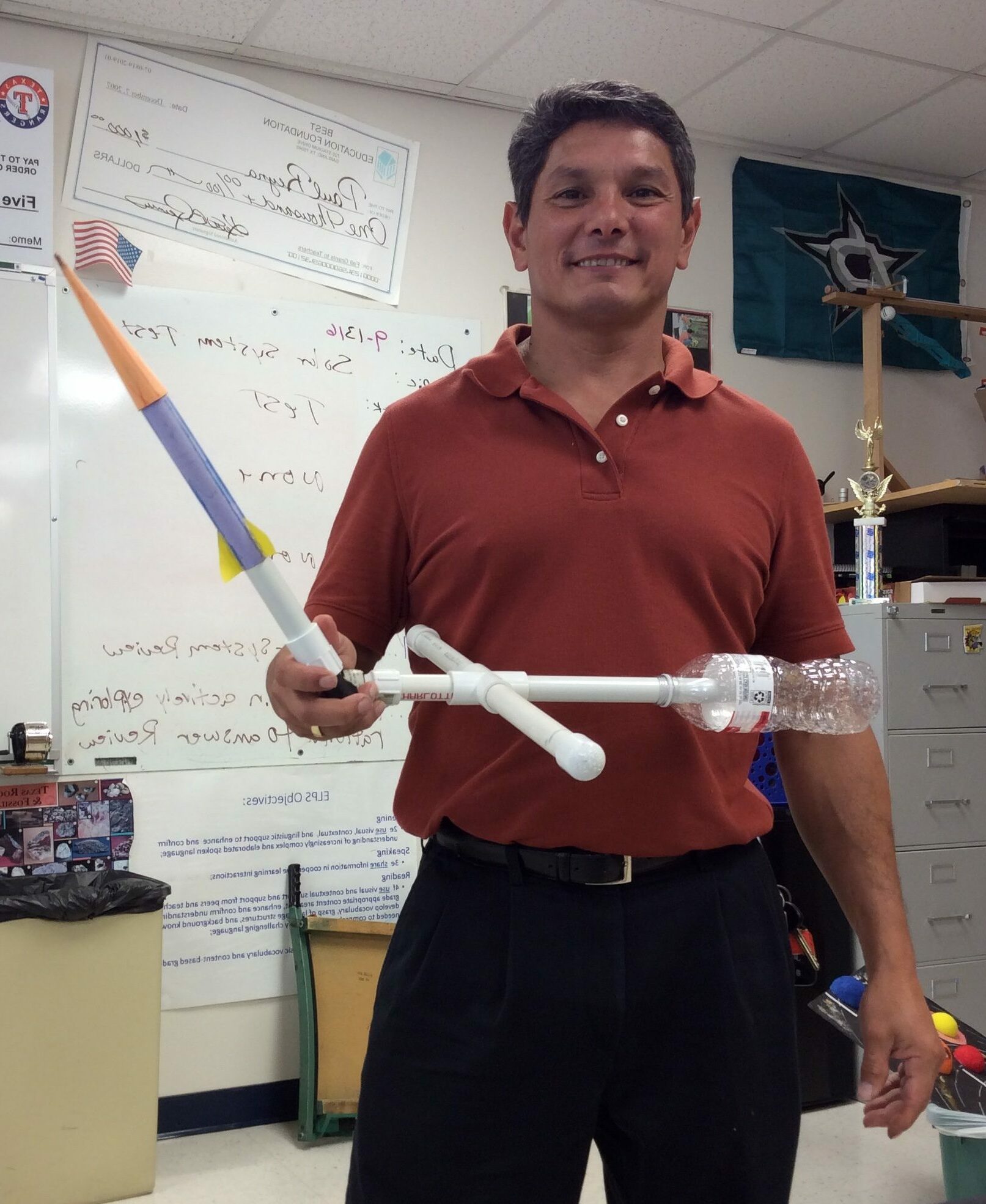 The Articulating Stomp Rocket is another fantastic EI product.  It was invented by Paul Reyna, a middle school science teacher who wanted to encourage exciting and authentic learning in his students.  Read his blog, "Having a Blast with Articulating Stomp Rockets" here.
The kit comes with everything you need take to Force & Motion out of this world.  There are templates, data charts, instructions, and many online resources.  You provide the plastic bottle, glue and paper.  Your students create rockets out of a single piece of paper.  It's hard to tell what part of this lesson is the most fun for students.  Gluing together rockets?  Maybe.  But launching them into the air after a boisterous STOMP is probably most students' favorite moment of all.  Ready, set, STOMP!
What separates this product from other rocket launchers?  The articulating joints are a special benefit.  You can change the angle of flight as often as you like… hence there are unlimited variables for students to investigate!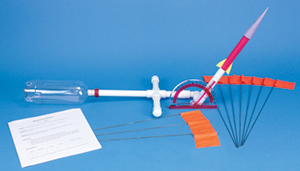 In conclusion…
I challenge you, as a teacher, to reflect on your own personal teaching model.  How many of your instructional minutes are traditional? Instead, how many reflect a more "NGSS/STEM" approach?  Even if your district doesn't follow the NGSS standards, I encourage you to give it a try.  Start out with one lesson where you focus on depth of skill over breadth of facts.  I'm confident you'll be impressed by the results.
Watch the OneCar in action!