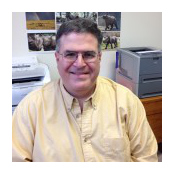 by Ted Beyer
For some of us, 1994 does not seem that long ago.  For others, 25 years is a lifetime or more ago.  1994 was the year that Ron Perkins—a high school AP Chemistry and Physics teacher in Connecticut—realized that he might have hit upon a great idea.  Ron was well known in science educational circles for his creative and engaging science workshops for teachers.  It was common for educators captivated by his presentations to ask where they, too, could get the materials he demonstrated.  Why not provide them a source?  Partnering with a former student, Ron founded Educational Innovations.
The first 'catalog' was little more than two oversized sheets of paper folded together—just four pages of products pumped out of a copier, addressed by hand and mailed to a few hundred educators.  Just take a look: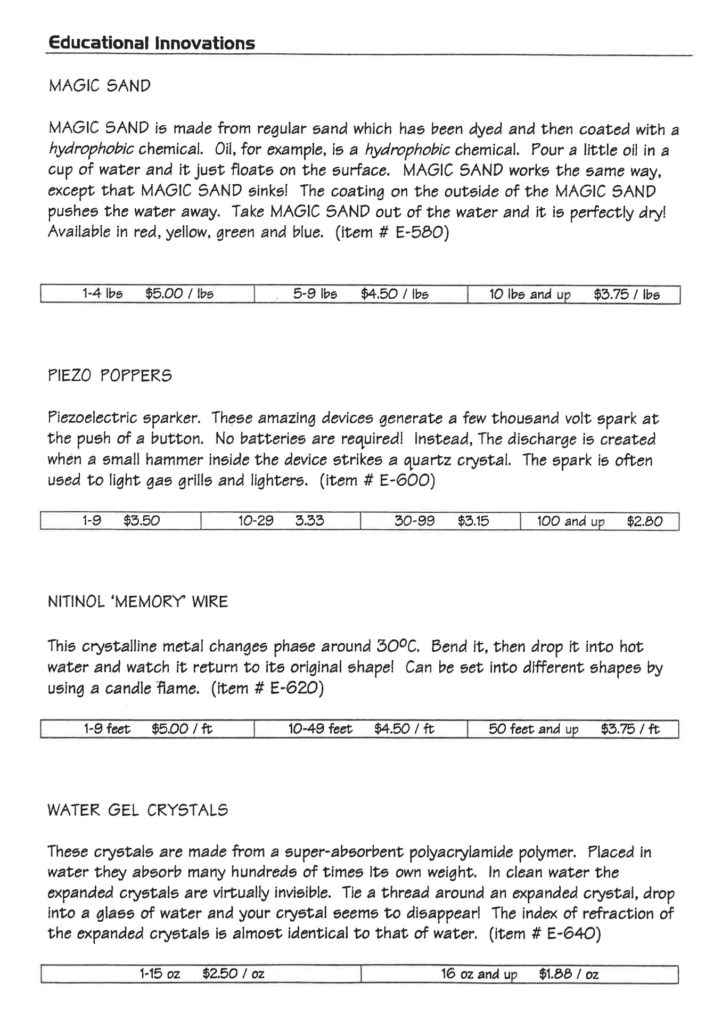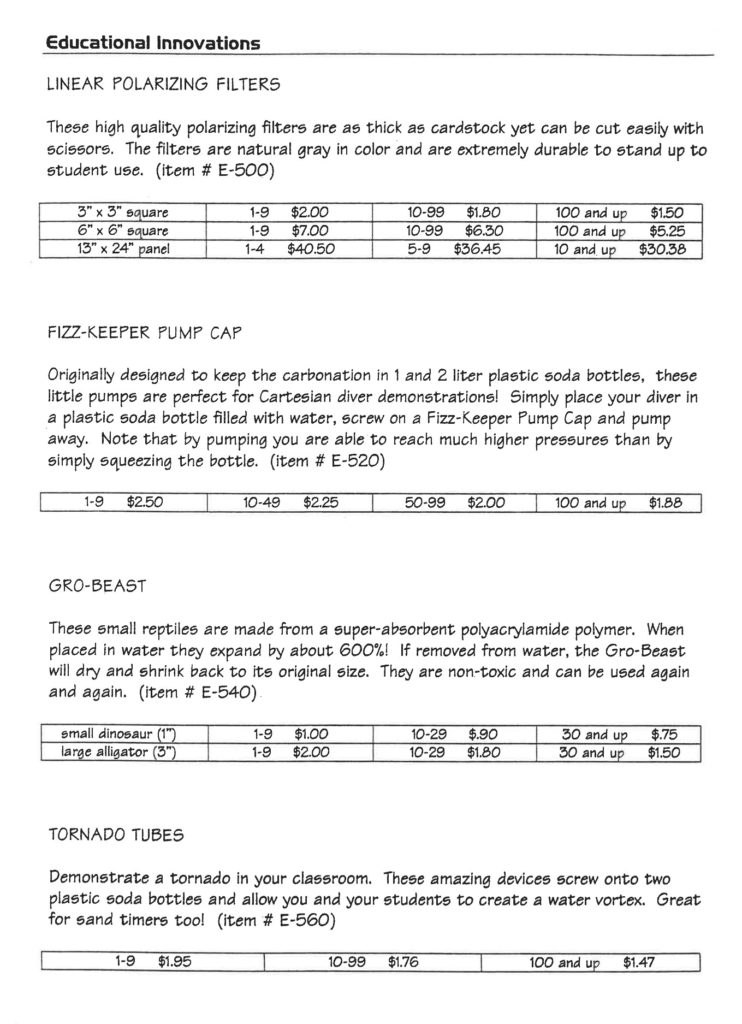 The fledgling company had space on the second floor of a small building over a boat storage facility.  Each day they would watch the mailbox eagerly, looking for an order.  As business picked up, they hired a high school student to work part time packing up orders and shipping them out.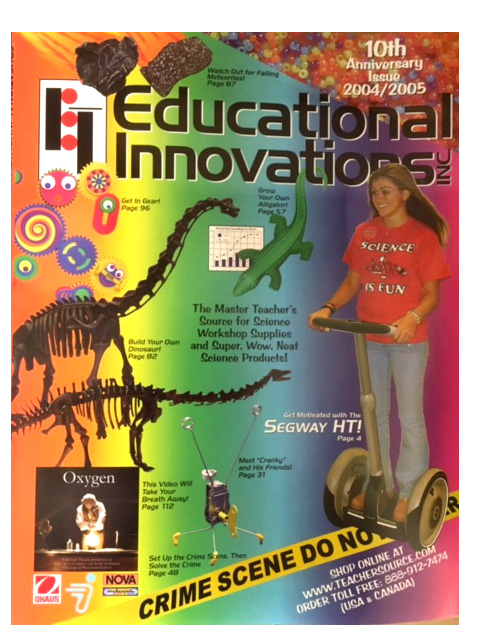 Business grew quickly.  Soon the upstairs space became crowded with new products.  Boxes here, there, and everywhere—even filling one side of the staircase!  Whenever the topic of the shrinking open space was mentioned, Ron liked to wave his arms around him and say, "Can you still do this?"  It ended the conversation… temporarily.  It wasn't long before Educational Innovations hired its first full time employee.  After that came a move to a far larger space a few towns over.
That move allowed them to expand rapidly—adding more staff and, of course, more products.  Ron had a knack for picking items that teachers fell in love with.  He also devised some unique items that Educational Innovations could manufacture directly, sometimes with Ron himself turning out components in his home workshop.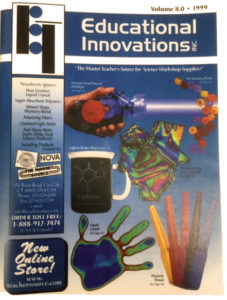 Quick personal note: It's hard for me to believe that I have been with Educational Innovations for 16 years.  It seems like yesterday I when started in Customer Service, entering orders and answering the phones.
Even before the move, as Educational Innovations grew, they started attending trade shows for science educators, often enlisting the help of fellow teachers—both retired and active—to work at the booth.  The company became (and remains) a popular feature at many science teacher conferences.  Unlike the vast majority of other exhibitors, Educational Innovations brings products not just to show and demonstrate, but also to sell.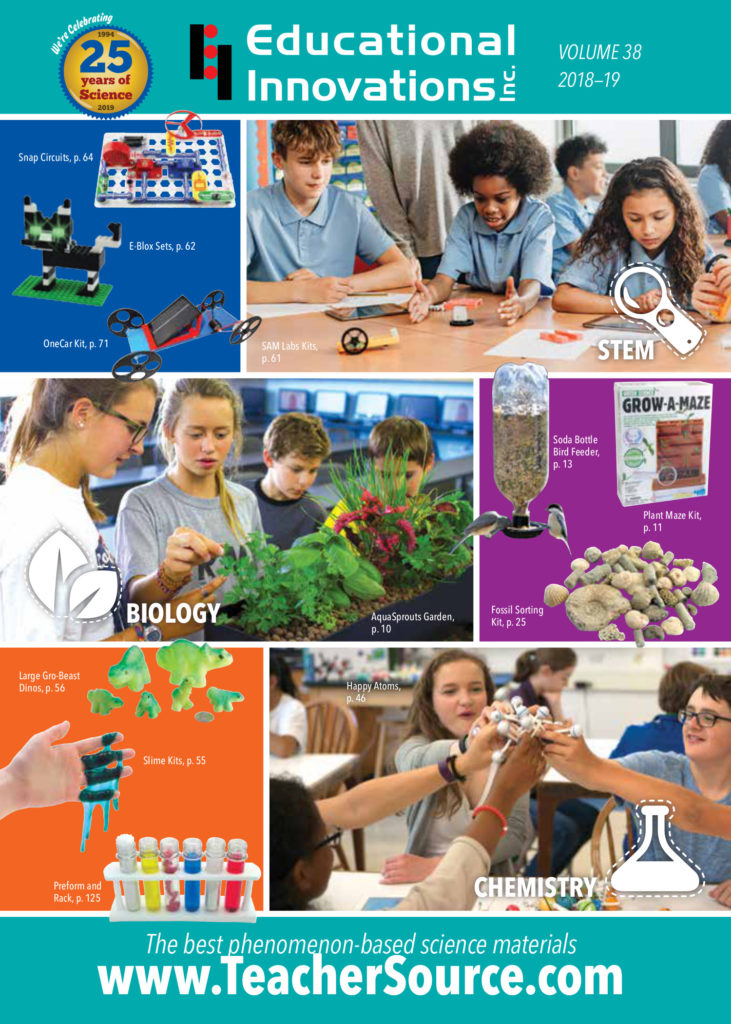 Remember that humble little 'catalog?'  All through this time, it grew and grew and grew, adding pages…  Going to a booklet… Even more pages…  Adding color…  And in 2004 it graduated to a "perfect bound" catalog.  Goodbye, staples!  Today the print catalog is over 130 pages.  Quite a change from the little four-page leaflet in 1994!
Of course, through all this, as new technology has become available, Educational Innovations has grown with it.  We were an early adopter of E-commerce.  Over the years, we have advanced into more and more sophisticated website designs, adding more photos, free lesson downloads and instructional videos.  Our most recent platform debuted less than a year ago.
As time passed, the luxurious 'huge' space started closing in on us again.  Once more, arms were waved.  Since we could still manage to do that, we stayed and found new ways to stock in more products.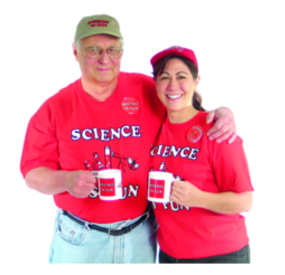 Around this same time, one of the original partners departed to pursue other opportunities.  That's when Ron brought Tami O'Connor, an active middle school science teacher and longtime friend of the company, into the management team.  Several years later Ron decided, after a long second career as a purveyor of science supplies, to retire—this time for good.  He is still enjoying a life of travel and exploration, and has developed a passion for nature photography.  His work is stunning.
Under Tami's leadership as our CEO, the company continued to grow.  Finally, the boxes closed in enough so that the arm waving was getting kinda difficult to manage without hitting something.  And so, it came to pass that the company moved yet again.  This time it was a much more complex undertaking.  We had a LOT more stuff—both product and infrastructure—to contend with.  Our entire staff worked for months preparing, and while a couple of our folks tried to keep as many orders as possible moving out, the rest of the team packed, sorted and labeled, and labored through the weekend.
The result?  By Monday we were up and running in a new warehouse that was 50% larger than the old one!  That was eight years ago now, and we are again starting to wave arms around from time to time but so far, I think we have a home for at least a few more years.
From the beginning, the philosophy of Educational Innovations has been to capture the imagination of students—get them to say "Wow!"  The idea is that once you can get students to be amazed by something, they will naturally want to know how and why it works.  Thus some of our slogans—Super! Wow! Neat!® was one of Ron's favorite catch phrases, along with a simple three-word phrase popularized by one of his mentors—Science is Fun!®  Along the way we have added the apt motto Teachers Serving Teachers® as well as We Make Science Sizzle®—all reflecting the company mission.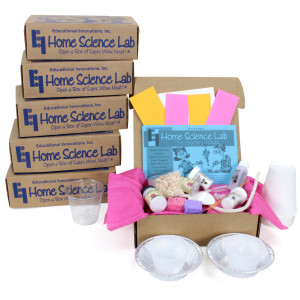 Today, we have many new and interesting initiatives that teachers and families love.  There's our monthly subscription program, Home Science Lab, as well as our classroom-buying program, the Kids' Science Club, among other new product lines.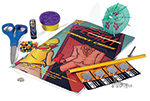 We also have done many special projects, and take great pride in the work we have done for the past 14 years with the American Physical Society producing their very popular Physics Quest program, which puts physics experiments into many thousands of middle school classrooms all over the United States, free of charge.
All of us at Educational Innovations see our company as much more than a business.  We take our mission very seriously!  We come to work every day in order to put amazing and fun science into classrooms and homes all over the world (in over 100 countries at last count, as well as in all 50 US states, and many of the territories—oh, and in Antarctica as well!).
One last thing—remember that little two-page leaflet that started it all?  Nearly every product that was in that first catalog is still with us in one form or another—a testament to the genius of our founder, Ron Perkins.  And if you look very closely at the black-and-white images above, you'll see that many of our prices have not risen very much since our first catalog 25 years ago!  How many other companies can say that?