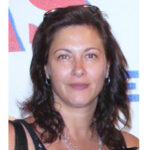 By:  Donna Giachetti
Around the EI offices lately, something magical has happening.  Folks are laughing more… There's a lighter spring in their step and a happy-go-lucky chirp in their voices…  It's as if we have all become enchanted.
Well, let me amend that…
EI employees are a very grown-up, responsible bunch.  They take pride in doing their jobs as well as humanly possible.  If you haven't yet read Ted's blog (EI's Pick-and-Pack Customer Service Crew), don't miss out!  It's a paean to the hardest working group of individuals I have ever met.