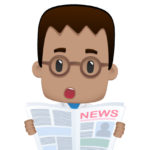 You already know that STEM learning is everywhere these days.  The term "STEM" had its origins in the 1990s at the National Science Foundation.  Since then, it has become a buzzword for all sorts of events, policies, or programs involving one (or several) of the acronym's disciplines—namely, Science, Technology, Engineering, or Math.
STEM has been in the news ever since.  Below we've collected an assortment of articles looking at some of the challenges, successes, plans, and controversies related to this important skill set.
STEM Workers Wanted!
It's no secret that exposing students to STEM learning can yield benefits when they graduate and move into the workforce.  According to this US News & World Report article, two out of five Americans surveyed say the STEM worker shortage is at a crisis level in the United States.  The survey of 2,000 Americans also showed that students are now twice as likely to study STEM fields compared to their parents, and 52 percent of parents surveyed said they think there will be more and more STEM jobs in America in the next 10 years.
Another article, "Where STEM Context and Careers Meet," also covers this critical topic.  How do we give students the skills they need to qualify for STEM jobs of the future?
The Best in STEM Blogs for Teachers and Students
Blogs on STEM learning are everywhere!  We even have our own blogs on the topic:  "STEM vs. STEAM:  Why the 'A' Matters," for example.  "STEM Galore with OneCar and More" is another worthy read.
This list of "7 Sensational STEM Blogs for You and Your Students to Follow" is certainly a great compilation of the best blogs on the subject.  Enjoy!
100Kin10 STEM Learning Challenge
A national nonprofit called "100Kin10" is seeking to prepare and support 100,000 new STEM teachers by 2021, and they have committed $28 million to help.  This article from Education Week Teacher takes a thoughtful look at the seven main challenges that are facing educators who want to bring STEM learning into the classroom.
On the Flipside…
eSchool STEM News has a fascinating (if worrying) article on "Where Will STEM Education Be in Five Years?"  With budget cuts and other problems, STEM education efforts haven't always been a top priority for school districts.  What's next?
SOS, Parents!
From Education Week, a must-read:  "To Hook Students on STEM, Start with Their Parents."  Research suggests that parents are an untapped resource in the effort to interest young people in STEM subjects.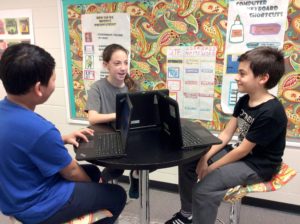 Elementary STEM Learning
If you teach K-5th grades, don't miss this Edutopia article.  You'll surely enjoy reading about budding meteorologists at an elementary school in Georgia.  Their teachers partnered with other schools to develop a 21st-century STEM skill set and mindset.