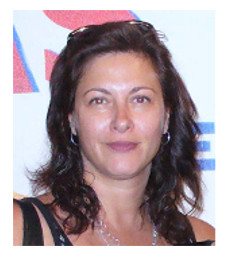 So much of science depends upon observation and therefore, our power of sight. But the most fascinating things are often those we cannot see without the help of magnifiers!
I've always been enthralled by the hidden world of science. Every year I look forward to the Nikon Small World Photo-micrography Competition. It's open to anyone with an interest in microscopy and photography. Their video competition, Small World In Motion, encompasses any movie or digital time-lapse photography taken through a light microscope. (Electron microscope images are not eligible.)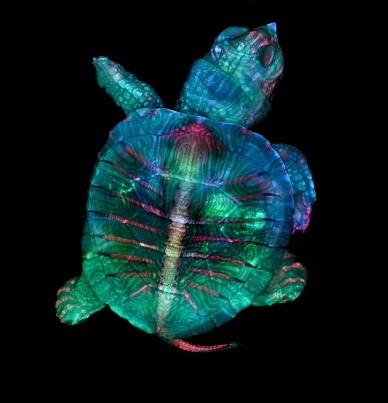 First Place, 2019 Photomicrography Competition. Photo by Teresa Gzoda.

I'm surely not alone in being mesmerized by these magnified
views of feathers, insect antennae, turtle embryos, butterfly scales, and so much more! I can think of few better ways to "fall down a rabbit hole" on the Internet than this competition, which started in the 1940s. And really, is it a waste of time to be able to view our world at such a fine level of detail? Talk about inspiring curiosity and the desire to learn more!
For those of us now stuck at home doing Zoom meetings, the Small World website has created a gorgeous set of free magnification downloads you can use as a background to spruce up your next conference call! Color me thrilled!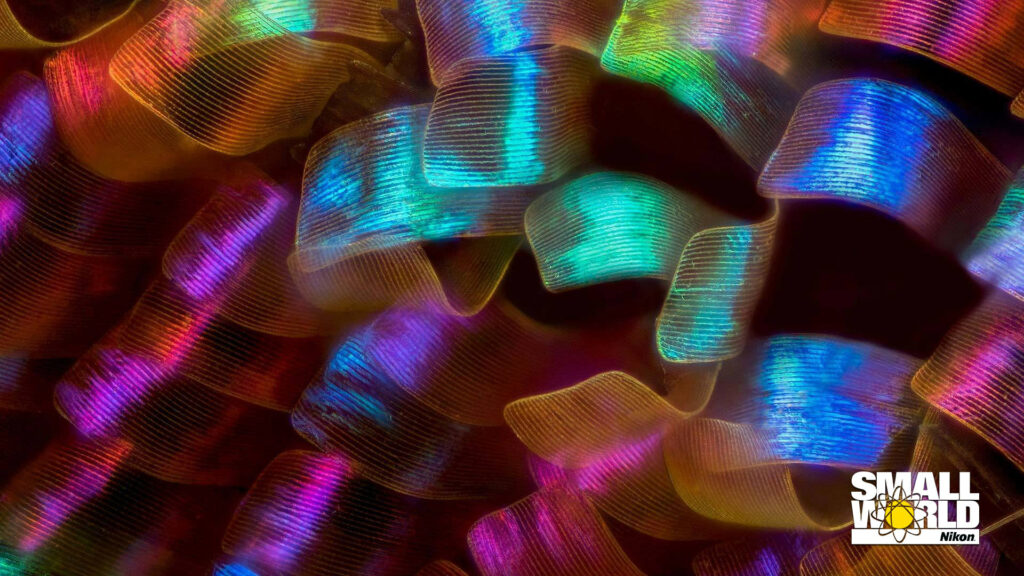 Handheld Magnifiers for Everyday Exploration
When I graduated high school, I received a very special gift from a special aunt: an antique magnifier. How I loved it! (Although I did worry about breaking or losing it.) I wondered who had owned it originally, and whether they—like me—used it in their garden to observe a random cricket or dandelion poof. It made me feel like a genteel lady of the manor… even if my garden was a modest-sized plot of Mom's tomato plants, marigolds, and rose bushes.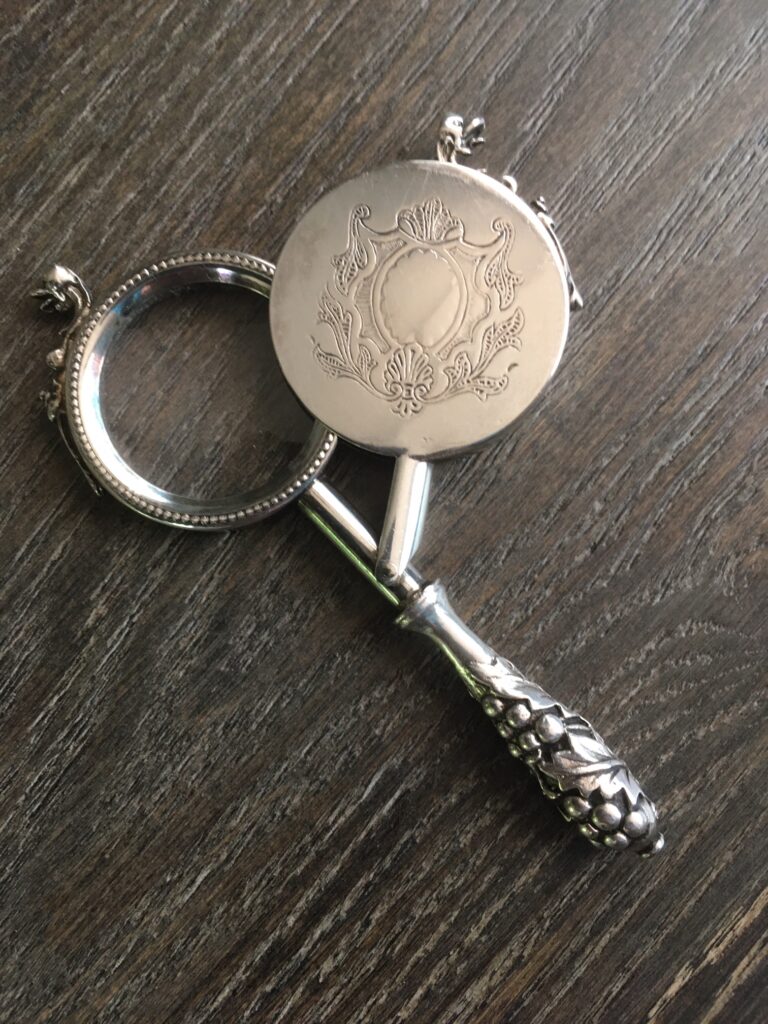 These days I rely on my little Plastic Magnifier, which is still the best dollar I ever spent! With its dual lenses (3x and 6x) and sturdy size, I can carry it with me to zoom-view just about anything I'd like to explore more closely. It's also pretty helpful when a restaurant menu contains irritatingly tiny print.
I'm also fond of the Private Eye Loupe, which is a high-quality jeweler's loupe. Something about holding it up to my eye, monocle style, gives me the sense that I'm a very important person doing very important work: examining an ancient Dead Sea scroll, or confirming the authenticity of a newfound Van Gogh. (You may have noticed that I have an active imagination, LOL!)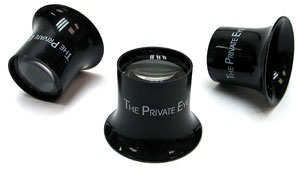 Other Voices, Other Magnifiers
Educational Innovations has a great variety of handheld magnifying tools. It would be tough to pick my absolute favorite. That's why I asked some of my colleagues what they thought.
Tami, our Chief Educational Officer, quickly chose the Pocket LED Handheld Microscope, with its 60-75x magnification. It's also available in a larger size (60x-120x) as well as a nifty orange 20x keychain size. All of them include LED lights, and are excellent choices for those who really want to see the miniature world up-close. But Tami prefers the MIC-610. Why? "This thing is a workhorse!" she replied. "I keep it in my backpack at all times."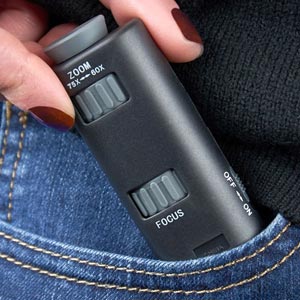 Ted's favorite? The Mini Inspector with Smartphone Attachment. "It has two light sources: LED and UV," he told me. "I've actually used the UV at conventions whenever a $100 bill looks a bit iffy." (Aha, maybe I'm not the only one with a penchant for identifying counterfeits!)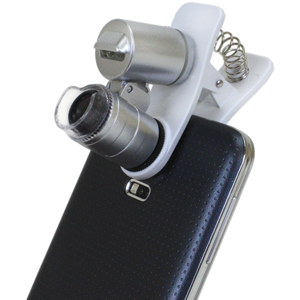 If you'd like to give the Nikon Small World competition a try, I recommend checking out our Shinco Microscope or the Shinco Explorer Kit, which comes with three accessory optics. On the higher end of our lineup, we have a series of Dino-Lite magnifiers with adjustable polarizers. They deliver matchless image quality with stunning sharpness.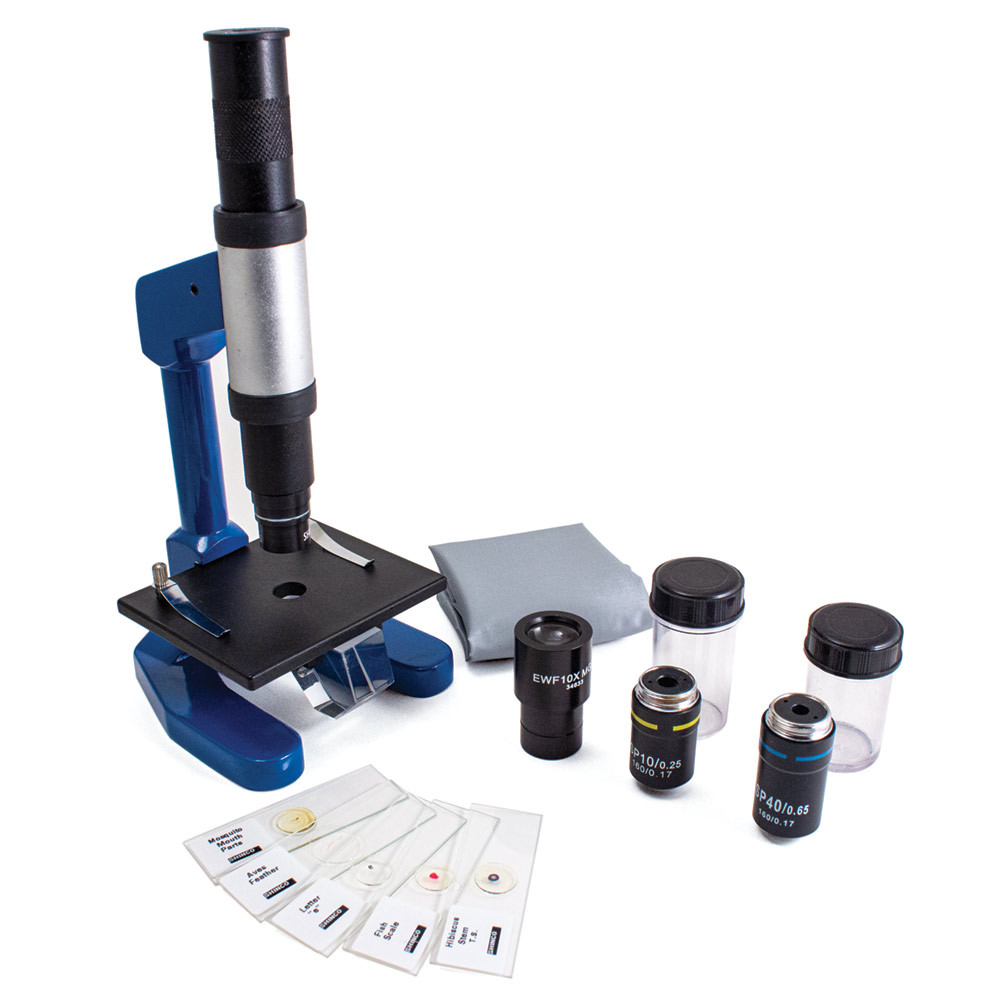 Who knows? You could be one of next year's competition winners!
The truth is, we live in a macro world surrounded by micro beauties. I hope you'll consider bringing one of these zooming tools into your life soon. They really do open up your eyes to new worlds and new wonders. I promise, you'll see!