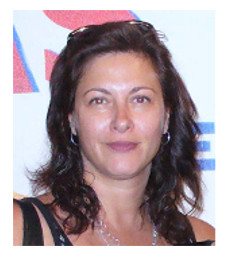 Never doubt our slogan, Teachers Serving Teachers®. It's the reason we come to work every day, and it's certainly the reason for this blog. On any given day, we actively search the Internet for nifty, new science gizmos, exciting new science discoveries, and as-yet-undiscovered (by us) teachers in the trenches of today's classrooms. We love exploring other teachers' science blogs, videos, and lessons—and we send fan mail applauding their work more often than you might imagine.
Why do we seek out science teachers with compelling ideas? Simply put, because those folks give us inspiration. They remind us of how challenging it can be to teach science, and how thrilling it is when you're successful at achieving that "aha" moment with your students. Most of all, we spend time web-hunting for this kind of teacher because, at Educational Innovations, we are in a position to spread their excellent work to a wide community of educators.
If you think about it, that kind of colleague-to-colleague sharing is the essence of "teachers serving teachers." We bet you do the same thing within your own cadre of fellow teachers.
High Five to Teachers Who Write!
And that's the story behind this Plastic Egg Genetics lesson. One day, our CEO Tami O'Connor was doing some web surfing and—splash!—she came upon this gem (below). It's a wonderful way to introduce students to Punnett Squares and genetics. It's colorful, fun, memorable, and best of all, it makes use of components you probably already own (or can pick up at a local dollar store).
We'd like to thank Liz Belasic of Morristown, New Jersey, for this wonderful five-page lesson. Enjoy!
One final note: if you have a class demo or lesson that lights up your students' curiosity, please let us know! We'd love to share your work with your colleagues on our blog.