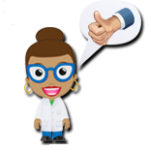 At  Educational Innovations, we love green science all year long, not just on Earth Day!
With our planet's fossil fuel resources becoming scarce and increasing global concerns over pollution, it's more important than ever to explore alternative, renewable sources of energy.  One of the best ways to persuade people to "go green" is to make them realize how cool it is to rely on our sun, wind or water for energy.  That's why we strive to choose green energy products that are educational… AND fun!  Read on for "organic" reviews from our customers.
If you have a favorite Educational Innovations product, send us a comment below!  We'd love to share your review with your fellow teachers and science lovers.
Excellent teaching tool!  These solar kits really engaged my students.  It can be a challenge to get students motivated about protecting the environment.  After working with these solar kits, the girls were excited about renewable energy!
—Victoria Bence of Pukalani, HI
---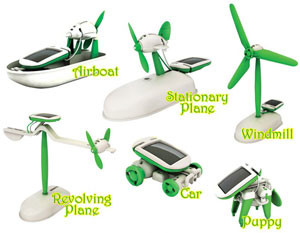 Highly engaging!  Used this for my middle school classes and they absolutely loved it!  I liked that the kids were able to choose from a number of projects!
—Patricia Lucido of Cortlandt Manor, NY
---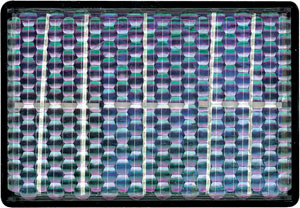 These solar cells worked perfectly for my science club. Great price and great product. Thank you!
—Margie of Springfield, IL
---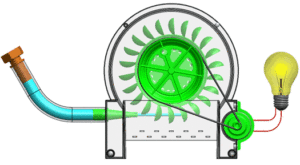 There is an ever-growing need to teach about renewable energy and the PowerWheel gives teachers a dramatic and memorable way to do so. Because of its ability to generate enough current to run products such as an iPad, it really captures kids attention. Also, the customer service I received regarding this product was superb.
—Michelle White of Moscow, OH
---
My students enjoy these kits year after year. I use the Windmill Generator Kit to enhance our studies of a wind generator located just across the water in New Jersey.  It is important for students to understand the word around them, while learning important science facts in the classroom.
—Donna Bianco of Staten Island, NY
---
 This energizes minds!  Like the energizing bunny, it keeps on spinning in the sunlight. What a great way to show children the effects of solar energy and how this energy can be transformed into mechanical energy. It keeps students interest and stimulates questions galore.
—Marybeth McCarthy of Staten Island, NY
---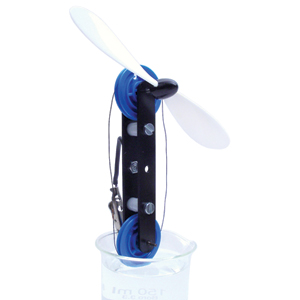 Took a few minutes to get going the first time but once it seats itself works every time. The professors and I enjoyed debating how it worked. I also got Nitinol sample pack to demo. Without it, the engine is just witchcraft.
—Paul of St. Petersburg, FL