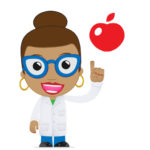 Hands-on lessons make learning more interesting and engaging.  We found a delightful green science lesson that enables kids to look at green energy in a new way.  Not only can your students quantify the work that wind can do… they'll design their own windmills using paper, string, some clips and a cup.
And who doesn't love a windmill?
A brand new 40-page Teacher's Guide from the National Energy Education Development (NEED) Project that is brimming with hands-on green science activities that focus on observation and inquiry. Activities explore measuring wind, how wind does work, and the generation of electricity using wind.
Click on the image below to open the PDF in a new window.