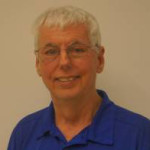 by Gabrielle Hodgins and Dr. Kenneth Lyle, Duke University, Durham NC
The wonders of magnetic ink!
INTRODUCTION
Demonstrating the magnetic ink used in printing US currency has proven to engage audiences of all ages because of its relevance to everyday life.  Nearly everyone has used machines that distribute and/or accept currency but few understand how the machines distinguish between the various denominations.  The key is in the face of each denomination.  Magnetic ink is used in the printing of the currency.  Each denomination has a different face and, therefore, a different magnetic signature.  Similar to a bar code reader, the machines recognize the denomination by its magnetic signature.  A strong magnet, such as a neodymium magnet, can be used to demonstrate the magnetic character of US currency.