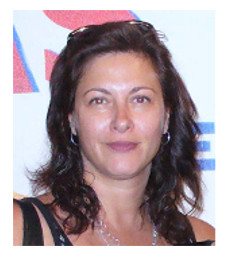 With holidays approaching, it's time to make up my list (and check it twice) of the loved ones I'd like to celebrate with gifts. Sure, some ambitious folks may already have their holiday shopping "in the bag," so to say. But for the rest of us, here are some unique ideas for science-based gifts.
A quick visit to Educational Innovations' HOLIDAY LAB always puts me in a festive mood. There are Gifts for Geeks, a plethora of Stocking Stuffers, a special section devoted to Puzzles and Games, and more!
My family gift ideas
For my stargazing husband, the choices are clear: a Moon Hat to keep him warm and up-to-date on the phases of the Moon. And his own heat-activated Constellation Mug because he keeps "borrowing" mine!
For my fidgety 20-year-old son, what could be better than interactive science gizmos he can use while taking a break from studying? The Wind Gyro will surely entertain him. Just blow on the aerodynamically-designed top and it will spin—no hands needed! A Plasma Globe is also a must-have for his dorm room.
My 15-year-old nephew Enrico is equally fascinated by science and history. I think a Galileo Thermometer would be a lovely meld of the two. I have one at home, and it's a conversation piece as well as a dependable way to know what the ambient temperature is. (By the way, we also sell a DIY Galileo Thermometer Kit for curious scientists who want to learn the science behind temperature and density.)
Eleven-year-old Amelia is the daughter of my best friend (and thus my honorary niece). For her, a Brackitz Simple Machines Pulleys & Wheels Set would be the perfect gift. It's a hands-on introduction to the world's most powerful engineering principles. Amelia's little brother Bryce will get Math Rush—a speedy card game that incorporates addition, subtraction… and fun! For stocking stuffers, there's no better choice than a Cricket or Larva Lollipop.
Gift ideas from the crew
I asked my colleagues at Educational Innovations to share their own thoughts for holiday gifts. Great ideas!
Tami, our CEO (and former pilot), had a clear choice: "PowerUp 3.0 for my 15-year-old niece, Ashley. She has always expressed an interest in flying. This plane is so durable that even a brand new "pilot" can learn the basic controls. Plus, because of the Bluetooth technology, it is controlled through your smart phone! But my favorite part is that you can design your own style of plane, add the propeller and rudder, and you're off and flying!"
Kathleen in Customer Service shared her holiday gift plans for her four-year-old niece, Helena, and her seven-year-old nephews, Johnny and Miles: a Basic Boomwhacker Set. What a great way to learn about frequencies and resonance while playing a song! As Kathleen put it, "They say that music expands your brain. What could be a more fun way to get them started?" My advice, Kathleen: add a Boomwhacker Music Book to your lovely gifts and get ready for a concert!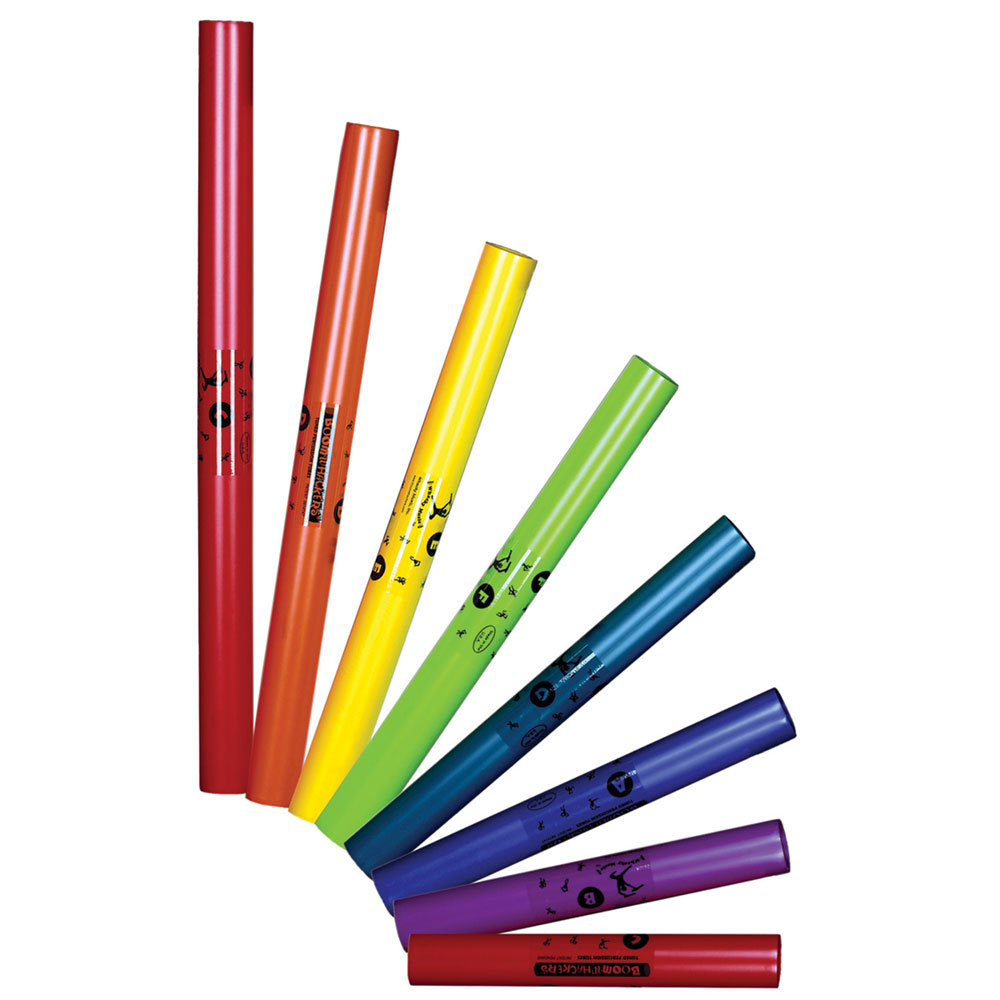 Matt in Customer Service gave this thoughtful answer. "I would get my wife the Geological Flow Demo (Deep Sea Round). She loves the soothing feeling you get watching the sand slowly descend through the water, creating magical patterns that are unique every single time. She could put it on her desk and use it to take a deep breath between seeing her clients!"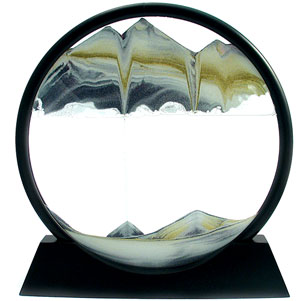 And one last gift!
The last word goes to our graphic designer, Laurie. She explained, "I have a few friends with 3D printers. The Mayku FormBox would be the perfect companion for making forms for all sorts of projects. I also have a friend who's a chocolatier. I'm sure she would love to use the FormBox for her chocolate molds."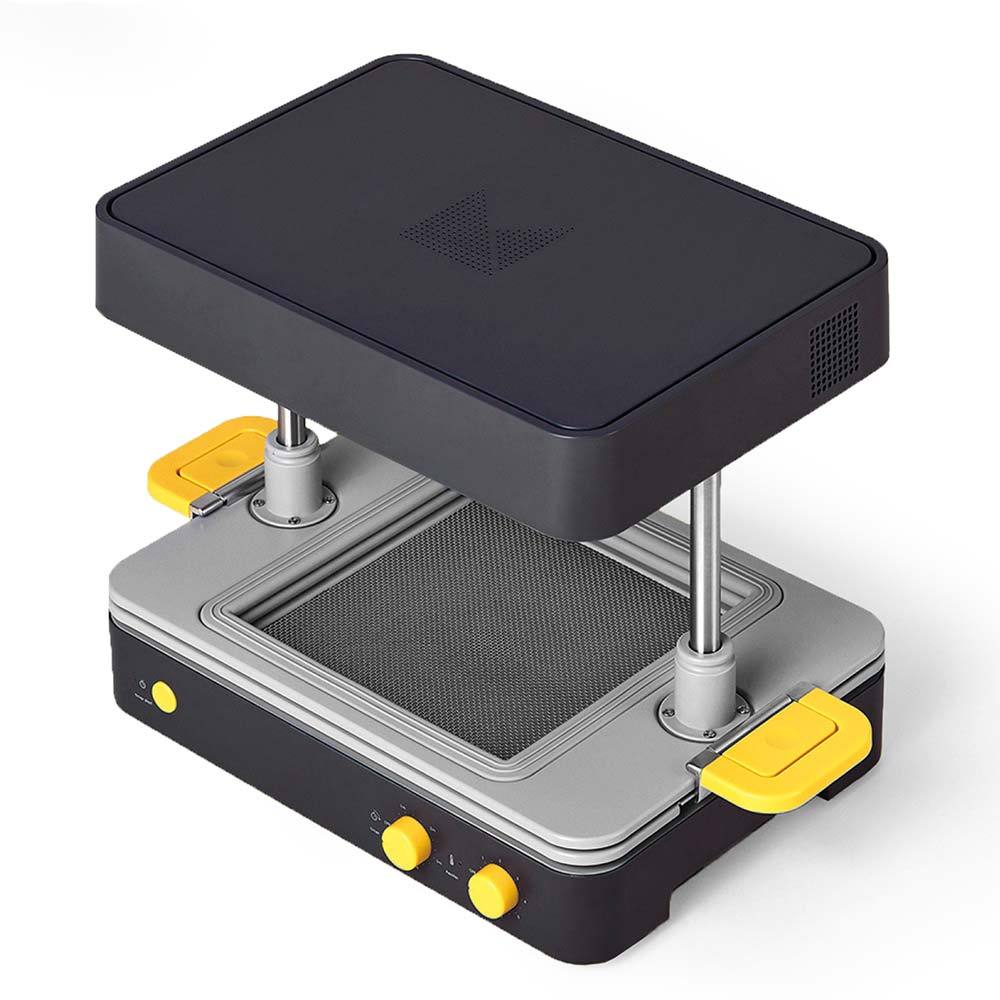 Whether you're shopping for kids or grown-ups, there are plenty of gifts on our website. What will YOU choose for the lucky folks on your holiday list?
For more holiday gift ideas, don't miss "Clever Science Gifts from Santa."