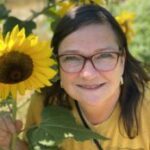 by:  Priscilla Robinson
Remembrances of Gifts Past
If I look back upon the presents that had the greatest influence on me, they were all gifts that made me wonder, encouraged me to play cooperatively, or gave me a sense of confidence and independence.  Those same values have often trickled into my lessons as a science teacher, my priorities as a parent, and even the way I play with my grandchildren.
Many of us are working hard to raise a generation of thinkers, doers, and life-long learners… but do we have enough time in our busy days to make the kinds of smart holiday purchases that will help carry that forward?  How much multi-tasking can one mere mortal manage?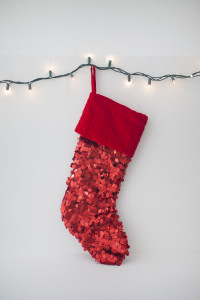 The malls, TV, and all types of advertisements remind us that the holiday season is fast approaching.  I have again vowed to avoid the shopping crowds.  This year I am making good on that promise.  How?  By multi-tasking.  When the latest catalog from Educational Innovations arrived in the mail last week, it dawned on me:  the catalog is packed with Super! Wow! Neat!® science toys and science geek-friendly stocking stuffers, hostess thank you's, Christmas and Hanukah gift items.
Seriously, as I browsed the catalog/website for lesson ideas and additions to my teaching repertoire, I gleaned dozens of possibilities for my holiday shopping list. Now that's multi-tasking!  It's how I capture precious moments to do what I really want to do.
Here's my stocking stuffer game plan.  My family expects the usual necessities like new toothbrushes, travel sized toothpastes, cherry lip balms and pocket sized tissues. I will get those.  But this year my family's stockings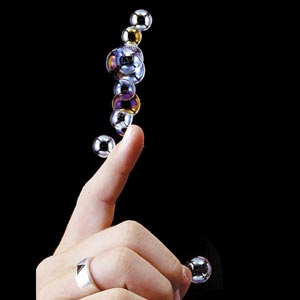 will be customized with clever and meaningful toys/gadgets that will still be appreciated long after the tree is down.
For the preschoolers on my list, I want something that's packed with excitement, an activity they can do themselves.  My grandson Henry will be so surprised by the amazing No-Pop Bubbles.  Henry is three years old;  he knows how to blow bubbles.  I can imagine his reaction:  What?  They don't pop?!  
I am also going to help Henry experiment with how the bubbles react to a statically charged balloon.  I got that idea from the "TRY IT" note in the Educational Innovations catalog.  (Thanks for the tip!)
Henry and his baby sister Katie will each get one of the Pull-Back Cars, which come in pairs.  What I love about these durable little cars is how quickly they teach about potential and kinetic energy.  The car will only operate once Henry understands that pulling it back creates a position of potential energy, awaiting a burst of motion across the floor.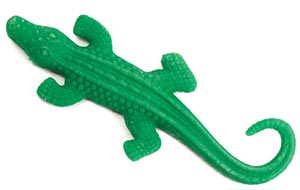 Another kid-friendly activity are Gro-Beast Alligators.  Henry and Katie are both going to love watching their own alligator exert its hydrophilic properties as it  grows to enormous proportions in a two-liter bottle filled with water.
I will keep the adorable book, Zach's Alligator, in my Nana's bag to save for a rainy day later on in January. Henry and Katie will appreciate Zach's story more after their large soda bottles are filled with their green alligators.  Conservation of Matter is a cool science lesson add-on that I will finish the story with.  Best of all, the Gro-Beast Alligator/Zac's Alligator Book set comes at a savings.  (This Nana is a smart shopper.)
Onto the Big Kids!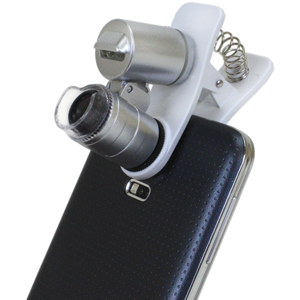 Next, I shopped for goodies to stuff the adults' stockings; I had fun and success there, too!  Gift cards and toiletries are practical, but this year I foresee an opportunity to grow that inner child and make Christmas morning magical for the entire family.
My daughter (the Nurse) will make good use of and enjoy experimenting with the Mini Inspector with Smartphone Attachment.  The easy-to-use, compact instrument magnifies items up to 60X.  She loves to take pictures with her phone; this clip-on instrument will allow her to take close-ups of plants, rocks and other treasures.  I am sure Henry will want to use it, too.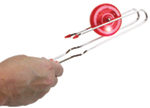 The  Light Up Gyro Wheel will go into the stocking of her husband (the Engineer).  I'm confident he'll enjoy this retro toy while also thinking through the laws of motion, principles of gravity and potential energy.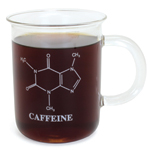 My younger son (the Wine Chemist) is getting two goodies: the Caffeine Beaker Mug and a special set of magnets for his desk at work.  Drinking his morning tea out of a beaker with the chemical formula of Caffeine will be the coolest and geekiest present for him.
He also loves to tinker, so  I know he'll love "playing" with the Floating Ring Magnet Set. The magnets make it easy to demonstrate polarity and the forces of attraction and repulsion.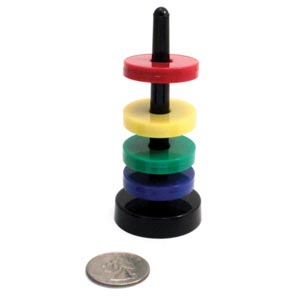 My older son (the Marine Biologist) LOVES the color orange.  The Color Changing Silicone Putty contains a heat sensitive dye that changes from deep orange to yellow.  The silicone bouncing putty change color with heat of your hand and from the heat generated by pulling and stretching.  He will be amused for hours….no….forever.
His wife (also a Marine Biologist), spends long hours out on the Monterey Bay where it can get quite chilly.  Two of the Chemical Heat Packs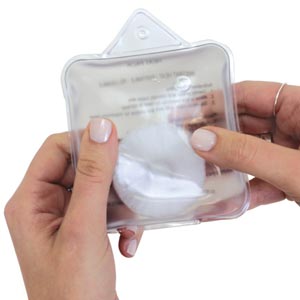 will be perfect to keep in her pockets as hand warmers.  With the click of a metal disk, the liquid crystallizes and  heat permeates from the physical change.  She will most likely explain to her friends all about the properties of chemical reactions.  
I'm sure she will love this "green" product: immersing the packs in boiling water returns the solid to a liquid so they can be used over and over again.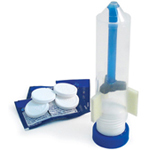 The last person on my shopping list is my husband (the Wanna-Be Rocket Scientist).  He is definitely getting a Mighty Seltzer Rocket in his stocking.  These rockets are simple to operate for any age. Hubby will get a hands-on opportunity to explore the principles of rocket propulsion, aerodynamics, and Newton's three laws of motion.  He has been building and launching model rockets since he was eight years old.  He dreamed of being an astronaut until he found out that poor eyesight and a 6'1 frame were outside of the Apollo program parameters.
With this missile launcher, he will safely initiate air bound rockets in the house with Henry and Katie.  I can see him teaching Henry to use multiple variables: direction, angle and velocity of air to propel the soft tipped missile for flight.  (Together, we mentored our three children to be the scientists they are today.   And now we may have two more scientists in the making!)
I wonder what treasures you might find for your students, family and friends when you visit www.TeacherSource.com this holiday season.  Gift giving with Educational Innovations has saved me time and energy (literally!)—not to mention, in some cases, money.  I've made good on my promise to shop ahead of time and multi-task.
Now I have time to do the sweet things that the holiday brings:  Baking cookies with Henry, singing carols with Katie, catching up with my children and relaxing at home with my husband watching familiar holiday classic movies.  It's with great anticipation that I watch my family open their tailored Christmas stockings.  I know that the treasures will not stay in the packaging for long, as they engage and enjoy the clever toys "Santa" brought them.  Thank you, Educational Innovations.