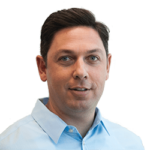 by Lior Zitman
Bridges have changed greatly over the years.  Thanks to advances in building materials and machinery, building a bridge is now more precise than ever before.
Nevertheless, all these modern marvels come down to a few simple physics principles.  Our technologies may evolve, but some things—like physics—never change!
Every bridge, regardless of its form, must constantly balance the opposite forces of tension and compression.  How these forces work together is what makes each bridge type unique.
Today's Bridges
Modern technology has been a great help.  Today, engineers can get a better picture of how bridges will behave under daily stresses like traffic or weather.  Engineers and builders work together to build these bridges.  One of the first steps is to test things like soil and weather conditions to make sure the structure is sound.  At each stage in the process, engineers meticulously inspect the work to ensure it hits quality marks.
The animated graphic below outlines the core scientific principles related to how today's massive bridges are built.  
Click on the graphic at different points to view its animation.  Enjoy!
Student Kits for Building Bridges
For educators, a bridge-building project is a wonderful way to bring hands-on STEM learning to the classroom.  Educational Innovations offers many unique engineering materials suitable for K-college.  One of Educational Innovation's new favorites is the Dazzlinks line of construction materials, available in either cardboard and plastic.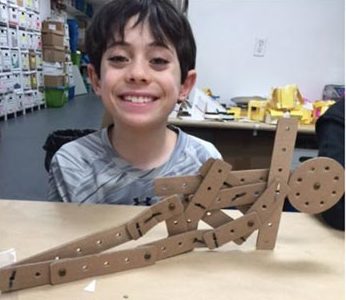 The award-winning series of Brackitz kits is also a formidable way for young students to work on engineering and bridge building.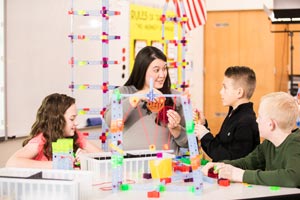 For traditionalists, the Balsa Bridge Building Kit is always a wonderful classroom activity.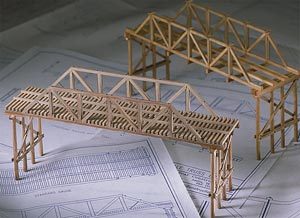 Even more engineering kits can be found here.
About the author:  Lior Zitzman is the Director of Digital Audience at BigRentz, an online construction equipment rental marketplace. With over 8,000+ partner locations and 1,600 rental partners, they represent the largest equipment rental network in the nation.