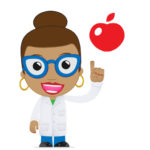 We love teaching forensic science.  It's just plain fun!  Turn your classroom into a crime scene,  encourage your students to play detective, gather evidence, figure out whodunits… They'll have a great time AND learn valuable science and reasoning skills at the same time.
We found many awesome free forensic science ideas on the web.  It's impossible to list them all, but Cyberbee's The Case of the Barefoot Burglar was one of our favorites.  Rice University's CSI Web Adventures website is full of excellent interactive activities as well.  Check them out!
The eight-page lesson below, from DiscoveryEducation.com, is a well-crafted middle school class activity with optional extensions.  We think your students will enjoy it.
If you come across a forensics lesson you think other teachers would enjoy, please share it with us in the Comments section below!
Click here or on the image below to download the PDF.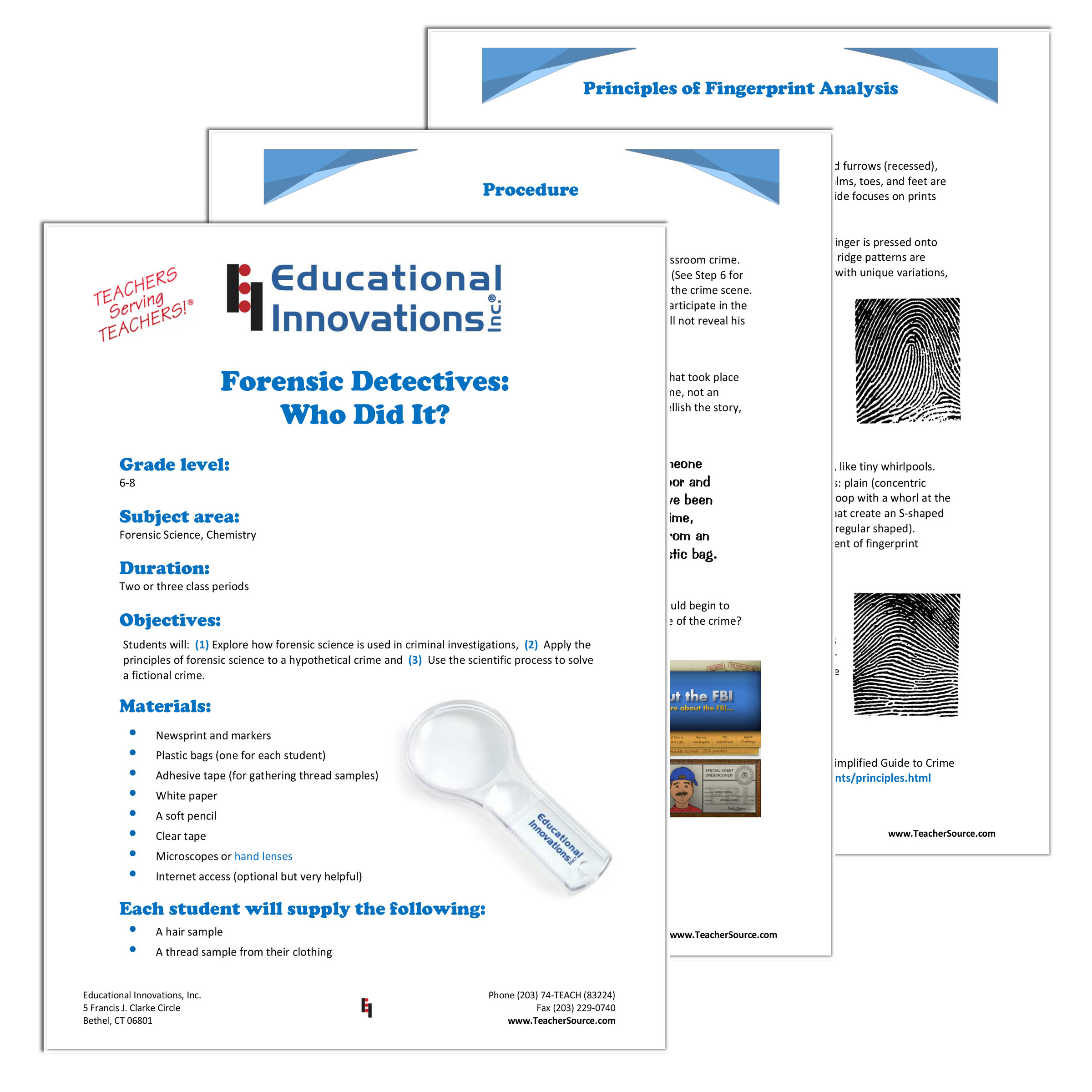 For More…
If you're interested in more CSI-themed science, visit our Who Did It? section.
You may also want to review our Forensic Science Newsletter.
If you're interesting in knowing which forensic science products are favorites among our customers, click here!