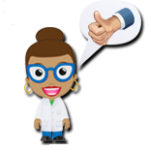 What do artificial snow and baby diapers have in common?  Some folks may scratch their heads, but if you're a science teacher you probably already know the answer(s):  they both contain sodium polyacrylate, and they both fall into the fascinating category of SAPs—superabsorbent polymers.  These polymers simply LOVE water!
This edition of our newsletter is all about hydrophilic, or water loving, materials.  We're proud to share these comments from science loving teachers!
Great endothermic-exothermic teaching!  My students love instant snow.  I use it along with two other mini labs to teach endothermic and exothermic reactions. Use food dye to add color and students will beg to take some to show all their friends.  Yellow snow is the most popular!
     ¨ —Susan Wanzer of Goodyear, AZ
---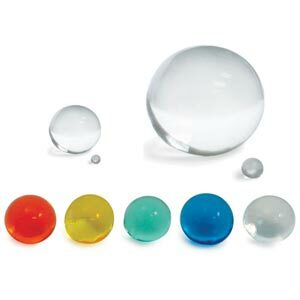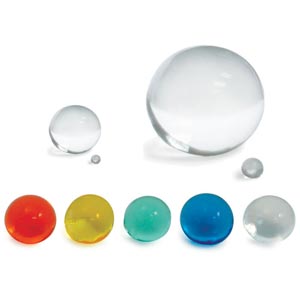 My students and I use these in a beaker of water at the start of our lower and middle school Wizard Shows to get the students thinking about the importance of "careful observations." They think there is only water in the beaker until we start pulling the spheres out and showing them that things are "not always as they appear" and that it is important to watch and ask questions. GREAT opening!!!
 ¨
—Laura Slocum of Indianapolis, IN    
 ¨
---
I used this product as a lab to help my students learn the Scientific Method. Every student absolutely LOVED it and I enjoyed the lesson as well. If you are looking for a great, fun way to get your kids interested in learning, this is it!!!
 ¨
—Katherine Genova of Suwanee, GA
---
This item is great for teaching measurement of linear dimensions and mass. The substantial growth after only 24 hours in water provides an opportunity to calculate percentage change.
 ¨
—A. Coblentz of San Francisco, CA
---
This alligator is a great addition to a primary classroom!  I used it as a group activity for measurement and we discussed what made it grow.  After the alligator had grown to it's full size we observed it decreasing in size and measured that too.  Then it was put in the classroom science center for students to use in small groups or individually to explore further.  These hydrophilic alligators can withstand a couple of years of this type of investigation before they have to be replaced.  There are several literature connections that can be make with books such as Zack's Alligator and other books about reptiles.
 ¨
—Cheryl Cooper of Delta Jct, AK
---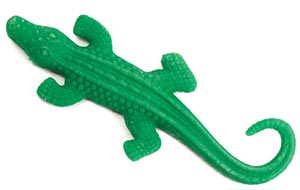 Excellent for demonstrating osmosis.  I bought these alligators about 4 years ago to use during my Cellular Transport unit. I teach high school biology and my students have a very difficult time understanding osmosis. I start by reading the book Zack's Alligator to my classes. We then weigh this little alligator and record data on a data chart. Each day a different student weighs their class's gator (teaches use of a balance for the first time). They record all data and at the end, they graph the percent change in mass. Excellent for showing hypotonicity. Then we let the gator evaporate and repeat the same process demonstrating hypertonicity. My students really get it after this activity. I've used the same gators for about 4 years and they still work great!!
---
The cubic form produces a huge surprise to the children. They won't forget the hydrophilic absorbent cubes ever.
 ¨
—Angela Margareta Ionescu of Timisoara, AL Romania
---
All of the grow animals are a great activity when teaching or reviewing the use of the triple beam balance and the scientific method.  It is also great they they can be used more than one year!
 ¨
—Marsha Sinkler of St. Peters, MO
---
 Fun stuff! I am using them for a class experiment, trying to grow plants so the kids can see the roots. A little goes a long way! I also put some in the soil with some plants hoping to help with the watering.
 ¨
—Christine of Stanwood, WA
---
Even college students love these!  They are great fun – I use them with my university general chemistry students. They really enjoy getting a little "present," and are pretty fascinated to learn how these actually work.
 ¨
—Therese of Flagstaff, AZ United States