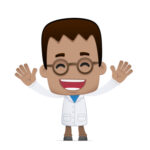 It's not that easy to find jokes about superabsorbent hydrophilic polymers… unless you have a dry sense of humor.  (Get it?)  Why not insert a bit of humor into your next quiz or homework page?  Extra points for students who guess the right answers to our riddles!
If you have a favorite cartoon or joke, we invite you to share it as a comment below.
Q: What is "HIJKLMNO"?
A: H2O   .
    .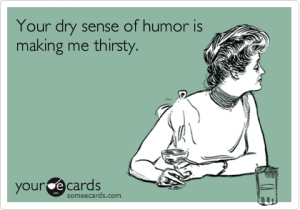 .    .
Q:  What do you call an old snowman?
A:  Water!
   .
    .    .
A physicist, a biologist, and a chemist went to the ocean for the first time in their lives.  The physicist decided he wanted to do some research on the fluid dynamics of the waves and walked deep into the ocean.  Soon he drowned.
The biologist decided he wanted to do some research on the ocean's flora and fauna.  He, too, walked deep into the ocean and soon drowned.
The chemist waited for a long time but his colleagues never returned to shore.  Afterward, he wrote in his journal, "I have concluded that the physicist and the biologist are soluble in ocean water."
    .
    .
Q:  How do you know if there's a snowman in your bed?
A:  You wake up wet!
    .
    .
Q:  What kind of ball doesn't bounce?
A:  A snowball!
    .