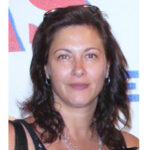 by Donna Giachetti
I have the great fortune of working for a company that inspires—indeed, requires—me to learn something new every day.  I'm constantly scouring online science journals for tidbits on the latest in nanotechnology, the wonders of electrochemistry, or even something as relatively simple as the ultraviolet spectrum.
I'm not claiming I always understand everything I learn… but I try my best.

 (Hey, I was an English major in college, so I'm not as scientifically inclined as most of my colleagues.)  

Luckily, I can count on my
trusty
coworkers
to help me out
.
Which leads me to Ted, one of Educational Innovations' prized employees.

 

He has been here for years, and thus he knows a little (or a lot) about nearly everything in our catalog.

 

Plus, he's a natural teacher who loves nothing more than explaining how—and why—stuff works.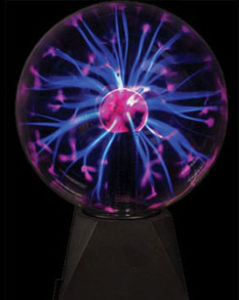 This morning, I did some research on plasma—the state of matter, not the blood component.

 

I learned that plasma is one of the four fundamental states of matter.

 

(The others are solid, liquid, and gas.)

 

It's the stuff of the sun and the stars—the most abundant state of matter in the universe.

 

According to livescience.com, "Being made of charged particles, plasmas can do things gases cannot, like conduct electricity.

 

And since moving charges make magnetic fields, plasmas also can have them."

 

Plasmas exist in nature—such as lightning, auroras—and there are also man-made plasmas like fluorescent lights, neon signs, and of course our fabulous Plasma Globe.
You've probably seen these before.

 

Possibly, like me, you've had the urge to press your fingers against the clear glass ball that seems to be pulsing with wild electric surges.

 

I've been wondering what makes the Plasma Globe work—hence my research quest.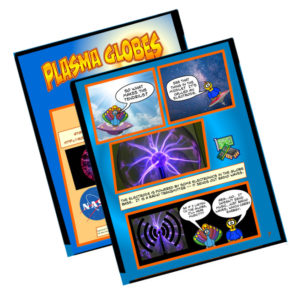 As I explored the web, I came upon a wonderful pamphlet titled, "Plasma Globes:

 

How Do They Work?"  This colorful comic book from the Stanford SOLAR Center allowed me to appreciate, in non-technical terms, what's going on inside the glass globe.

 

A great resource to share with your students!
I decided to tell Ted what I'd learned.

 

"That's just the beginning!" he exclaimed.

 

"Let me explain."

 

And, boy, did he ever!

 

He patiently presented me with details on dielectric insulators, capacitors, electromagnetic fields, noble gases, and much more.

 

In fact, he decided to write a blog about the amazing high-energy physics going on inside the globe.
Until I came to EI, I never dreamed that the Plasma Globe held hidden abilities beyond those brilliant tendrils reaching toward my fingers.

 

But indeed, it does!  It turns out that,

in 
addition to living up to our "Super! Wow! Neat!®" expectations for awesome science, this thing is a versatile teaching tool.  When you're done watching the plasma tendrils dancing,
you can use your globe to light up a fluorescent tube or a neon bulb just by bringing it close to the glass sphere.

 

Talk about electron excitement!

 
You can even use it with our Energy Tube to light up different colored LED's at different times.  That really left me amazed.  Each of the three LED's lit up in sequence—first red, then green, and finally blue—because of the varying amounts of energy required to light up each color.
Wow!
I highly recommend Ted's blog to any reader curious about the inner workings of the Plasma Globe.  It's a masterpiece.
Plus, if you're looking for even more information about plasma, including educational materials, you'll want to visit the Coalition for Plasma Science.  Their website may just be the world's most comprehensive resource for all things plasma.  
(But please, don't tell Ted I said so.)