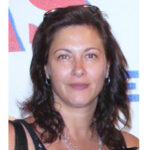 By Donna Giachetti
In a time when it seems there's more bad news than good, we'd like to share a story that makes us grin ear-to-ear.  Take heart, science lovers!  The future of scientific learning is alive and well—in the small form of a nine-year-old girl from Georgia.
Angelica Krubeck is the founder of Super Science Kids, a new nonprofit whose mission is to "teach and engage at-risk children and youth (in shelters and in the foster care system) into the field of science."  According to her website, www.supersciencekids.org, it all started in February 2016, as Angelica began to mold her plans for a volunteer program that would serve at-risk children who might not otherwise have a chance to explore—and most of all, enjoy—science.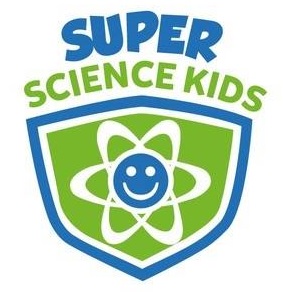 Site visitors learn about the origins of Super Science Kids from Angelica herself:
"My name is Angelica Krubeck and I am 9 years old.  I love science.  It's one of my favorite things to do.  My Papa gave me the challenge to make a nonprofit.  Science I love and kids I love, so put them together and it just makes sense.  I knew that some kids out there don't get the chance to be creative with science, like how I do.  I strongly believe that no kid should be without the education and enjoyment of science!  I hope to inspire kids to do great things, to succeed in science, and to develop a love for science despite the challenges they are facing in their life."
She enlisted her local librarian, met with several directors of local foster care and shelter services to describe her idea.  Each step of the way, her commitment grew.  By April she had consulted a lawyer, started selling her toys so she could afford to file her 501(c)3 nonprofit status and even launched a crowdfunding campaign (with a bit of help from her aunt).
Success!
She wrote about her first science fun night at a local shelter.
"On Friday, I had the opportunity to serve the kids that live in a shelter in Atlanta called My Sister's House, where only women and their children can stay.  I organized a science fun day on Earth Day for the shelter.  We had three stations to teach the kids about things that can hurt the environment and things that can help the environment.  They had a chance to make a dragonfly craft.  They were so creative."
And it grew quickly.  Each step in her company's development is announced on her website with great fanfare:  First board meeting!  Federal ID granted!  Logo chosen!  Facebook page launched!
You can't help but marvel at this young lady's drive.  She got in touch with Educational Innovations to see whether we could donate materials for her science fun nights—and of course, we agreed.  Here's Angelica with our flyer.  Who could resist that face?
We recently received a heartwarming letter from her, signed in excellent penmanship (with a little heart over the "I" in "Angelica").  She wrote, "I would like to thank you for your very generous donations of the UV Light Detecting Beads, Suede Lace and the UV Nail Polish.  These donations will help us at our science fun night for foster kids on July 9, 2016.  We will use these at a science station to teach the kids about UV Awareness.  You are greatly appreciated by Super Science Kids!"
Angelica, all of us at Educational Innovations would like to thank YOU for taking on the admirable task of introducing young people to the world of science.  We wish you the greatest success and satisfaction.  Can't wait to hear how your science fun night went!