by:  Donna Giachetti
Recently I came across a graphic so stunning, I just had to share it.  I printed it out and posted it on the door of our lunchroom here at Educational Innovations.
It contained no cats, no LOLZ, no pop references to current hit movies, songs or TV shows.  Indeed, it didn't even have any images at all!
Just this: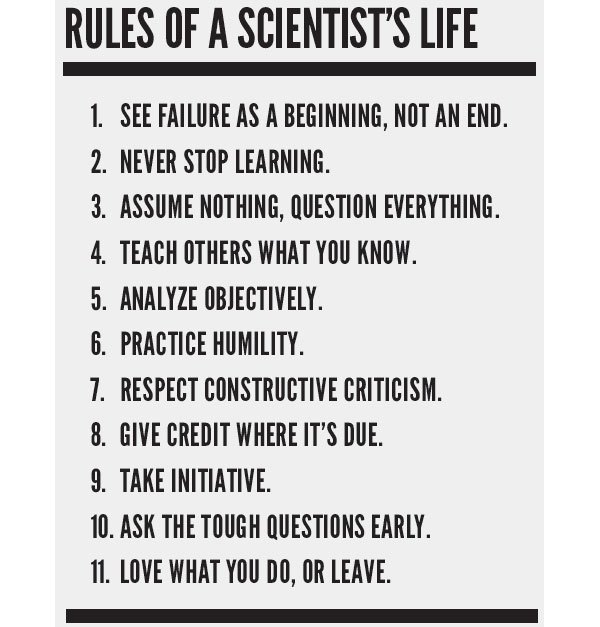 Who wrote this? I wondered.  And why were these eleven spectacular suggestions deemed to be needed only by scientists?  As far as I could tell, they were certainly applicable to anyone's life.  They could easily have been called:
Rules of a Teacher's Life…
Rules of a Parent's Life…
Or just call them
Rules of Life, period.
For the record, if I had to choose my top three, I would go with #2 (Never Stop Learning), #4 (Teach Others What You Know) and #9 (Take Initiative).  These are traits I've always tried to adopt; the graphic simply reminded me how valuable they are.
Which ones are your favorites?  Are there any rules you would add to this list?  Let us know in the comments below.