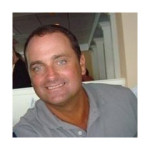 EDITOR'S NOTE:  At Educational Innovations, we are always looking for creative new teaching ideas to use in the science classroom.  Like you, we know how cool science is—the trick is to communicate that sense of excitement and discovery to our students.  Here is a social media-based classroom project that we thought our readers might enjoy.  Let us know what you think! 
If you have a classroom-tested idea for teaching science that you'd like to share with fellow teachers and science lovers, please leave a comment below or email us at socialmedia@TeacherSource.com.  We'd love to hear from you.
By Ronald Carrier
 When I settled upon Instagram as my classroom theme, I located an Instagram activity for my 7th and 8th grade students.  Each student was assigned the task of researching a science icon and setting up an Instagram page as if that individual had an account.  Students were charged with including text and three hashtags. They could also draw or print an image of their chosen science icons.
Eighth grade life science students researched life scientists such as Charles Darwin, Dian Fossey, Steve Irwin, Gregor Mendel, and Joseph Lister.
---
---
7th grade physical science students researched science icons such as Sir Isaac Newton, Andres Celsius, Dmitri Mendeleev, and Albert Einstein.
---
---
Completed copies of these science icons were placed on the hallway bulletin board.
---
---
---
My students had a blast working on this science icons assignment!
Ronald Carrier is a Middle School Science Educator and Science Olympiad Advisor at St. Paul's Episcopal School, Lakeview, LA