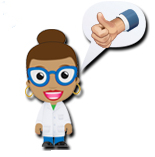 At Educational Innovations, we love all sorts of scientific topics but we'll admit that air pressure holds a special place in our hearts.  After all, air (and its pressure) is all around us, so why not celebrate this amazing area of science?
Teachers clearly prize our air pressure materials as much as we do—they are among some of our best loved products year after year.  Read on for candid reviews from our customers.
If you have a favorite Educational Innovations product, send us a comment below!  We'd love to share your review with your fellow teachers and science lovers.
These pressure pullers demonstrate, in an excellent hands-on manner, how much weight the air around us really has. Portable and easy to use, they're a double hit… you get to use two volunteers *and* get to explain the common misconception of suction vs. pressure. Highly recommended!
—Jerry Hornak of New Preston, CT
---
Awesome!  This simple demo is a quite unexpected joy for the students. They are expecting to be able to blow the ball across the room. However, because of Bernoulli's principle the ball stays right inside the funnel.
     —Tracy of Charleston, SC
---
Makes a BIG impression!  My students couldn't get enough of this demo.  Even after they understood that suction wasn't involved, they still wanted to keep trying it!
      —Lyla R of Los Alamos, TX
---
No assembly needed; two planes per pack-very reasonably priced. You can use this to introduce Newton's Laws, aerodynamics, Bernoulli's Principle, etc. We introduced our lesson using Dip-er Do II, then challenged students to create gliders to compare. A lot of fun – one of the best gliders I've seen.
     —Joseph Benvenuto of Stanhope, NJ
---
Excellent workshop materials.  I am very pleased with this purchase. Works great for my workshop that accompanies my science show for elementary schools.
     —Dennis Regling of Piedmont, OH
---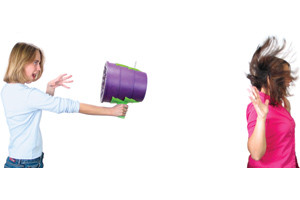 Moving air without breathing?!  I own a few of those and when kids play with it, they don't want to share!  At first, when I ask a simple question about air: How can you move air? Everybody says it is impossible since you can't grab a hold of air, it is all around us… So I let them scratch their brain for a few minutes, and ask them another question:  would you be able to blow a candle from 10 or 15 feet away? At that point, they look at me and think I am crazy. And many discussions start from there. And when I present Air Zooka, everything gets clearer in their mind.
     —Martin Roy of St-Georges, QC Canada
---
My favorite lab addition of the year! This apparatus for mini vacuum pump experiments is incredible! Instead of watching me operate my big fancy vacuum pump, students themselves can perform air pressure investigations. Observing the effect of pressure changes on a balloon, water, suction cup, and marshmallow chick really helps them identify evidence of invisible forces. You will also uncover and address some of their misconceptions about air pressure. This is definitely the best addition to my lab-based 8th grade Physical Science program!
     —Maureen Horne of Pleasant Hill, CA
---
This is fun and educational.  A great way to help children understand about air pressure. Took a few tries to find that sweet spot, but trial and error is also a teachable moment.
      — Linda Huntington of Tahlequah, OK
---
Milk Bottle & Egg Demo
Great for demonstration.  Students enjoy trying to determine the "why" and are even more intrigued in getting the egg out so easily.
     —Julie Luehmann of Ishpeming, MI
---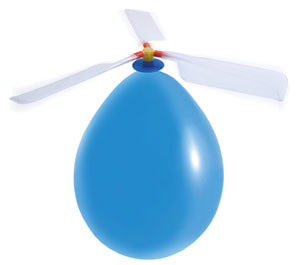 Balloon copters make a great demo of propeller thrust and lift.  Great stuff!
     —Mark A Evans of Crete, IL
---
Great demo!  These little suctioners are perfect for demonstrating air pressure!  I love the fact that the calculations are printed right on the material so the students can calculate the amount of force it would take to pull the soda can up!  My students love this product.
---
This is a cute tornado demo. It is small and is a one or two person demo – tabletop worthy.  Kids love it.  The tornado doesn't stay spinning for long. However, I feel like it creates a more dramatic effect than the tornados in the two-liter bottles.
      —Tracy of Charleston, SC
 air pressure science product reviews