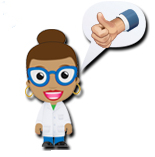 Even the youngest students are drawn to learning about the sun and—by extension—ultraviolet light.  
Our line of UV products
gets rave reviews from science teachers, artists, nursery schools, summer camps, skin cancer awareness fundraising groups… In other words, everyone under the sun!
Here's what customers are saying about some of their favorite ultraviolet light materials.
If you have a favorite Educational Innovations product, let us know!  We'd love to share your review with your fellow teachers and science lovers.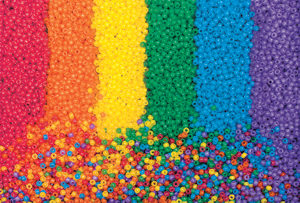 Your UV Beads are excellent teaching tools and a great souvenir for students of all ages.  They help explain which light sources have UV waves. Since we can't see the UV waves, we just need something that reacts to the presence of UV…..mimics many physics experiments.
       —Trina Cannon of Dallas, TX
The UV detection beads are the most amazing things for teaching children to be sun smart.  In New Zealand where there is a high incidence of Melanoma, the beads are a visual reminder for the children to use sunscreen and wear a hat.
 —Gloria Witheford of Palmerston North, New Zealand
It doesn't matter when I use this—it's always a hit.  I bring out the fluorescent minerals with my rocks unit and then again with my light and color unit. The set dramatically displays the hidden properties of the minerals when I turn off the lights and turn on the long wave UV light.  The students are impressed with the colors displayed and it always ensures a lively discussion as their attention is grabbed by the display.
      —Cathy Deford of Rossville, IN United States

Educational Innovations' UV No Pop Bubbles wowed the kids completely!  So very cool.

—Summer Science Teacher of Greenville, MI
Nature Print Paper was simple, fun, and easy to use. Prints dry quickly in the sun. Kids get the concept right away and start bringing leaves, bugs and keys to make the photograms. Can also be used in a box camera with 2 hour exposures.  Fun stuff.
      —Jeffery Luhn of Felton, CA
My environmental science students have a blast with this during lunch time, and it's great to see them educate others on UV!
      —Charlene Hooper of San Diego, CA
We used these as a great way to teach/assess scientific inquiry and good scientific experimentation with sunscreens. The beads changing color in the sun just added to the excitement of the learning and the students totally wanted to block the sun's rays in their experiments!
    —Jackie Robertson of Leesburg, VA

Great product! I use UV color-changing beads and a UV color-changing frisbee during sun safety presentations for youth.  I can't always expose the products to the sun, so it's great to have a tool to help!
We were in need of some invisible ink pens that had a black light attached.  Educational Innovations had exactly what we needed at a good price.  They got us our product quickly and I was very impressed.  This was our first time using this company and we would use them again.