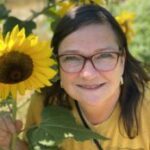 by:  Priscilla Robinson
The bright days of spring can be a great kick off opportunity for seed planting and other fun activities that will keep students engaged in purposeful learning right up to the end of the school year.  Educational Innovations has plenty of hands-on products that fit right in with springtime scientific activities. It is not too late to germinate your students' curiosity with planting seeds, feeding your local flock of feathered friends or playing with shadows. Get up and enjoy the warming weather!
"I wonder how it knows where to go, Nana."
My grandson, Henry, and I are having a blast with EI's Grow-A-Maze.  Presently, we have climbing pea plants "racing" their way up to the top of the transparent planter.  We are watching the young plants' roots dive deep into the water reservoir and their stems twist and turn through the maze that he designed.
Leaf count is at 8 right now.  Henry is sure his plant will get to the top before mine!  Our investigation is building on daily observations and new questions.  Beans or other climbing plants do equally well.
Feeding the birds as they migrate north and set up housekeeping in our maple tree is another amazing opportunity to enjoy the weather and build our observation skills.  We have repurposed a soda bottle and attached the nifty new Soda Bottle Bird Feeder at the neck of the bottle opening.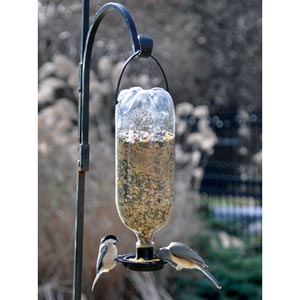 It has been hung from a branch of a tree in my yard and filled with wild bird seed.  The weight of the bottle depends on the bottle size, so plan accordingly.  I especially like the design because the gray squirrels have not figured out how to access the seed.  It also keeps the seed dry, despite the damp Pacific Northwest weather.
The Chestnut Crested Chickadees all eagerly latch onto the rail of the feeder and keep Henry entertained as they dart in and out for a meal.  Henry has become quite the Mocking Jay, mimicking the "Chick-a-dee-dee-dee" song.  Students of all ages can learn and research about the birds in your area and their springtime activities.
Who knows what awaits you in nature?
Enjoy these last few weeks of school.  It doesn't matter if you are in an urban or rural setting—there are so many ways for your students to explore and observe myriad forms of life in our great outdoors.  On a recent trip to North Seattle, Henry and I found a treasure right in the city.
Aside from the items I've mentioned above, I also enjoy these springtime science products.  Take a look—they will surely fit into your Life Science and sun lessons!