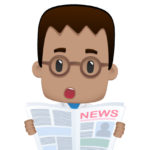 Here in our headquarters in Bethel, Connecticut, when we think of winter, we inevitably think of snow and teeth-chattering cold.  But winter is also the perfect time to stay indoors and catch up on your reading.
If you come upon an interesting science news article, please share it with us in the comments below.
Let's look at some winter science in the news!