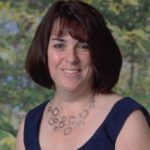 By Cathy Byrne
Virtually all fourth grade students explore electricity and magnetism. As part of this unit, students are asked to do two things:
1 – Make observations to provide evidence that energy can be transferred from place to place by sound, light, heat, and electric currents (4-PS3-2)
2 – Apply scientific ideas to design, test, and refine a device that converts energy from one form to another (4-PS3-4).
This year, the teachers at my school put a new twist on our electricity and magnetism unit… and the results were amazing!