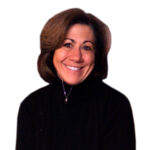 by: Tami O'Connor
So, what can be better than awesome, Super! Wow! Neat! Science stuff?  Tough question, but how about FREE awesome, Super! Wow! Neat! Science stuff?  At Educational Innovations, we want to start paying you back for being a loyal customer!
On October 14, 2013, Educational Innovations launched its new customer loyalty program.  You can now earn Extra Credit Points every time you place an order online and pay using your credit card!  Sounds easy right?  Well, it is!  Just log on to your account with your username and password, and for every $10 you spend, you will earn 2 Extra Credit Points.  What if you don't have an account?  Great question; in less than one minute, you can create one for free!

So now, in addition to having the coolest, highly motivational, and fun science products, all at affordable prices, you now have one more reason to shop at Educational Innovations.  And don't forget, we also offer free UPS Ground shipping on all online orders over $75!
Extra Credit Points expire one year from the date you've earned them, so be sure not to wait too long before you use them.  So, what would you like to save up to buy?