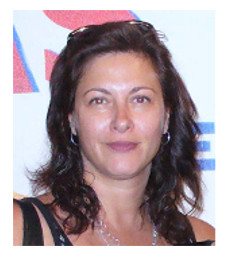 It all started with a promotional email: Let Us Build Your Custom Science Kits. When we sent this to our subscribers, we hoped for a positive response, but we could not have guessed HOW excited our customers would be. It wasn't long before our phones started ringing. Eager voices asked us if we could build kits on germ transmission… engineering… virology… light diffraction…
And, of course, the answer was YES.
Despite the many challenges of keeping a business afloat during a pandemic, it's an exciting time at Educational Innovations. Our team continues to receive emails and calls from around the country as schools, summer camps, and educational outreach programs seek new ways to keep science going outside the traditional classroom setting.
What's in a custom kit?
When I say that we are building custom kits, it might sound like we're just tossing a few of our best-selling products into a box, period. Not even close! It's a collaborative labor of love. We ask our customers what they want to teach, and then we brainstorm ideas for how to accomplish their goals using economical, innovative materials that will memorably demonstrate the concepts. Yes, it requires some out-of-the-box thinking… but we are known for that! (After all, we've been developing PhysicsQuest Kits with the American Physical Society for more than 15 years.)
Just a few of our custom kits…
We are immensely grateful and proud of the trust our customers have in us. We have worked with two different school districts in Texas to provide hundreds of English (and Spanish) versions of our exclusive Surprising Science for Kids kits for their elementary schoolers. An independent school in Connecticut snapped up dozens of our Home Science Lab kits for their students. We built a quirky pH indicator kit for a high school in Illinois and mailed it to 155 students at home. Then there was the bioethics kit we developed for 44 summer class students in New York. Not to mention the college-level kits for the several universities nationwide!
And that's not all!
A museum in Chicago commissioned us to create 2,000 custom kits on a wide range of topics: Bridge Construction, Electrical Circuitry, Flight, Owl Pellet Dissection, and much more. We assured them that we could source any type of material they wanted. Copper tape? No problem! Mini-staplers and collapsible cups? You got it!
Fermilab, the world-renowned national physics laboratory outside Chicago, contacted us to create a set of five mega-kits so they could continue remotely with their famed summer teachers' workshops. Each kit contains as many as 60 different items—about half of which had to be sourced. These workshop kits cover a series of physics experiments that K-12th grade teachers can implement in their classrooms. One hundred kits will be sent across the country to teachers at home. (Lucky folks! This workshop has quite a waiting list.)
Three cheers for the team!
All of this goes to show that nothing's impossible—especially when you have a dedicated team.
A great shout-out goes to Ted Beyer, our in-house buyer and faithful blog writer. In our many years working together, I've never heard him say "I can't do it." A similar hoorah to Nina in customer service, who works tirelessly with customers to create just the perfect kit for their school or camp program. And of course there's Willie, head of our warehouse, who is tasked with compiling all the physical components, building the kits, and shipping them out to eager teachers and students nationwide. Ever hear the expression "can-do attitude"? That's Willie.
So… what can we build for YOU?  Go ahead, ask us anything.  We're up to the challenge!
EDITOR'S NOTE: The demand for our custom kits continues to expand. Don't miss our new blog, "Your Custom Kit is Our Mission!"