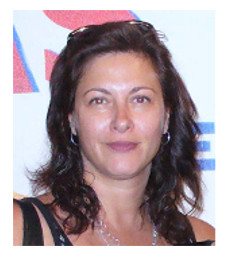 In this season of COVID-19, "at home learning" has taken on a vastly different meaning. These days, if you have a school-aged child, you're facing a slew of new challenges. How do you help your child stay on track with her digital classroom work? Where can you find learning tools that are meaningful AND fun? And how will you keep your kids' minds engaged during the summer months?
It's a lot… to say the least.
We Get It
At Educational Innovations, we're not just teachers—we are parents, grandparents, aunts and uncles, too. Sure, we promote our products to science educators but in reality, there's no such thing as a "typical" EI customer. We hear from relatives looking for a special gift… homeschooling families… and, yes, ordinary people who simply enjoy tinkering with our dynamic science demos. They're folks who believe science isn't "just" for the classroom a few hours a week.
That's why we have created unique products for at-home science learning that you simply won't find anywhere else. We've ALWAYS believed that science has a place in our homes.
Our At-Home Science Offerings
Which is one of the reasons our Home Science Lab subscription series was created. Available in one-, three-, and six-month options (or get all six at once!), these nifty boxes of science will turn your kitchen table into a hands-on lab. Suitable for ages 6-11, each kit centers on a specific theme: slime and polymers, magnetism, fossils, air pressure, chemistry, and more. You can read about this series here.
Then there is our exclusive Surprising Science for Kids series. They're lighthearted explorations, but be assured—plenty of science is packed inside! One kit (for grades K-3) delves into Germs. Another kit (for grades K-5) is all about Magnets. A third kit (for grades 1-6) looks at the question, Sink or Float? Another kit (for grades 4-8) is an extensive investigation into More Magnetic Adventures. And our most recent kit (for grades 4-8) is all about Electricity. We'll be developing more kits in the weeks and months to come. Each one includes all the materials you'll need, plus a full-color activity guide to walk your aspiring scientist through the experiments.
Finally, there are our PhysicsQuest kits, part of an outreach program developed by the American Physical Society. These all-inclusive packs explore more advanced physics concepts in a way that really resonates with middle school students. Whether they're investigating thermal energy, electricity, or magnetism, students love these unique kits! You can read the story of the genesis of PhysicsQuest here.
Bring Some Science Home!
To sum it up simply: we may now be in a season of physical distancing and remote learning, but at Educational Innovations, we continue to celebrate the ways that science can be enjoyed by just about anyone. We hope you'll share our enthusiasm and bring some science home today!