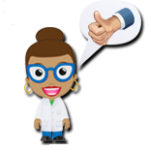 We know that teachers are always looking for new ways to demonstrate sound and waves in their classroom.  How do you teach something you can't see or touch?  We have some great ideas.
Read on to hear what our customers are saying about some of their favorite EI sound and waves teaching tools.  If you have a favorite Educational Innovations product, we invite you to send us a comment below.  We'd love to share your review with your fellow teachers and science lovers.
"The spouting bowl is fantastic.  It is a great way to teach resonance and well as a great decoration for your home.  It is easy to see nodes and antinodes and it's wonderfully messy, which students love."
— Becky Thompson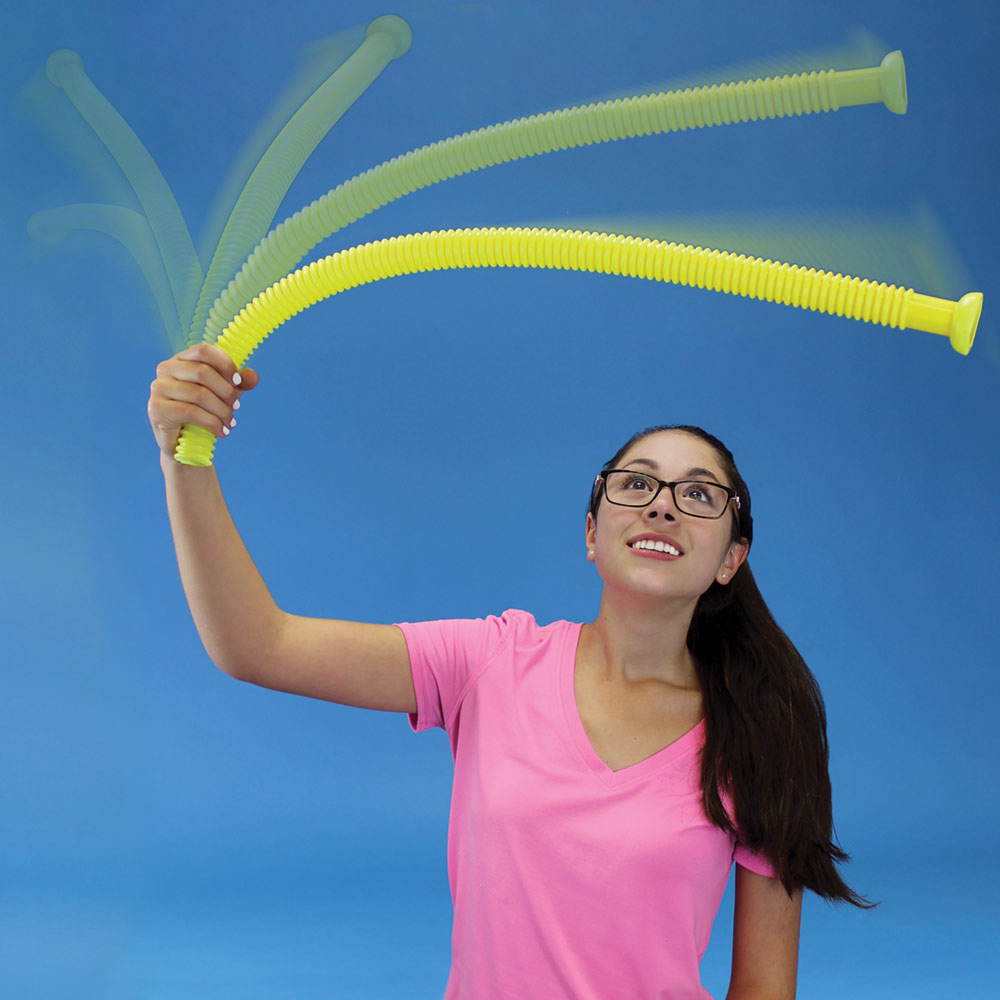 "Kids love it!  It is easy to show the effect changing frequency has on pitch and it is so inexpensive I don't mind letting the kids play with it. Good with any grade level."
"These Talking Tapes are always a hit in my 7th grade sound unit. They really drive home the point that sound comes from vibrations. Then I drag out an old vinyl album to show the kids the grooves to help them understand how we did music 'old school'."
— Connie Goochee
"The Boomwhackers are a hit when I teach the concepts of sound to the students. The math teacher works with me and have students work on equivalent fractions to help count notes and create measures. Cross-curriculum teaching is evident when students create their own music that is presented in the form of a concert, which is the culminating event."
— Sharon Taylor
Speaking of Boomwhackers, visit our
Sound and Waves TV link
to see The Harvard Undergraduate Drummers playing songs on our boomwhackers!
"It took a little practice, but I got it to the ear-piercing level.  Surprisingly simple.  Really cool."
— Andrew
"This is the best way I've seen to show transverse/compressional waves.  Bought it for a demo and decided to buy 7 more after reading over the lesson plan so students can make the waves for themselves."
— Kim Coard
"While this is more of a physics demonstration than a chemistry demo, we have found in our outreach program that the kids (and adults) are truly amazed when we do it.  We use a portable propane torch to heat the inside of the pipe (the end that has a wire screen inside) until the pipe begins to "sing."   I once saw someone use this to show that sound can be poured (actually a trick).  After the pipe begins to sing, a beaker or cup is held at the top, the pipe tilted as if pouring the sound into the beaker. Then, at the same time, the pipe is raised to its original vertical position while pouring the sound back into the pipe. The pipe sings again!!!! I suggest you wear a pair of heat protective gloves doing this demo because the pipe does get hot.  Lots of fun and a good way to get kids thinking about what would cause this phenomena!"
— Kenneth Lyle
"These are great little toys. Super cheap, SUPER huge sound. Students can see the vibrating membrane and connect the idea of sound molecules pushing back and forth."
— Jeff Gross
"My 3-year-old grandson loves playing with these magnets, and so do I."
— Juanita Jagar