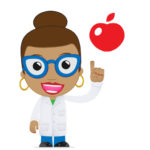 Looking for a STEM lesson?  With all the free lessons available online, it's not easy to determine which ones are worth your time.  Unless you spend hours in front of your computer, how can you tell if the lesson is designed by a credible, experienced educator?  Never fear!  We've found some of the best free STEM lesson sources.
Please let us know in the comments section below if you find other worthwhile STEM lessons online.  Enjoy!
Let's start with TryEngineering.org.  They offer a variety of lesson plans that align with education standards to allow teachers and students to apply engineering principles in the classroom.
They even offer a 17-page matrix (click here for a downloadable version) that summarizes all of their lessons.  There are so many choices!  How about challenging your class to a Trebuchet Toss?  Rescue Rover Contest?  Build-a-Life-Vest Competition?
Whether you teach elementary school, middle school or high school, you're sure to find a STEM lesson that will be age and content appropriate for your classroom.
STEM Jobs
The STEM Jobs educator portal provides an array of tools to help teachers provide exceptional STEM education. The STEM Jobs' free STEM lesson plans provide fresh opportunities to challenge students through creative, project-based classroom experiences. Following the 5-E Learning Cycle Model, STEM Jobs' free lesson plans include aspects to help teachers and students engage, explore, explain, elaborate, and evaluate.
The quality of these ready-to-print lessons is truly exceptional.  For their most recent lessons, click here.
BONUS: There's also a student "quiz" that will help your students figure out which type of STEM career might be most interesting to them, depending upon their passions and dreams.  The different types of STEM careers are broken down into Advisor, Designer, Producer and Solver.  Give it a try!
STEMWorks
STEMWorks is a wonderful site with STEM lessons galore – broken down by topic.  You can find lessons on weather, crime scenes, robotics, medical innovations, the animal kingdom, video games and more!  Well worth a visit.
And of course….
You can always count on the Environmental Protection Agency (EPA)'s STEM lesson plans to be solid and comprehensive.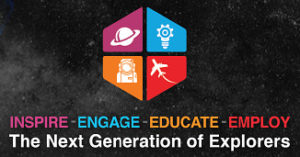 NASA's resources for educators are equally top-notch.  On their site, you can find free STEM lesson plans grouped into different grade categories: 5-8 and 9-12.  They've also created a special site, NASA STEM Engagement, which is an extraordinary compilation of stories, projects, lists of fellowships and more.