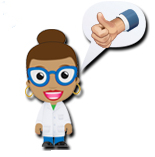 A science fair project is made of researching, planning, experimenting, analyzing… and of course, choosing the right materials!  That's where Educational Innovations comes in.  We specialize in materials that really bring science to life—uniquely memorable, phenomenon-based products.  Whether your students want to perform science fair experiments on density, thermodynamics, ultraviolet light, electricity or anything else, we are your resource.
If you have a favorite science fair experiment or product, please let us know in the comments section below!
Great tool!  These tubes were great to use in a variety of measurement labs.  The constant speed of the bubbles rising in the various tubes allowed us to practice finding precise measurements and calculate speed, acceleration, etc.
     ¨ —Chris Leverington of Gilbert, AZ
A great item for studying scientific processes at any level.  Students can learn about observation vs inference, writing a good hypothesis, designing an experiment, experimental controls…  You name it—these work for it all!
     ¨ —Terese Grateful of Newtown, PA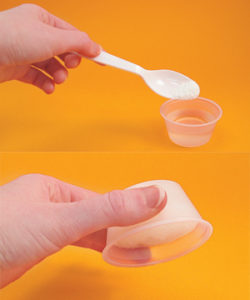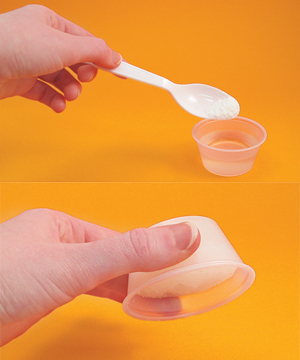 Great for classroom experiments!  Fun product to use while learning about the scientific method.  They have good lesson ideas online.
     ¨ —Rhonda of Tucson, AZ
Great way to demonstrate series & parallel circuit.  The kit components are super helpful for getting kids to understand what a circuit is, how electricity travels.  All I did was show students how to hook up the jumper cables, and they started testing different configurations right away.  Good value, great teaching aid.
     ¨ —Diane L. of Sumter, SC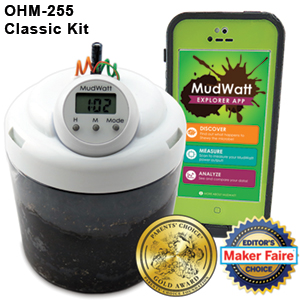 The amount of resources available for the MudWatt is fantastic.  Lots of opportunity to dive in to specific topics as needed.
     ¨ —Cindy of Stanford, CA
Great simple rockets that can be used to teach rocketry and the scientific method.  The students and I love them!!!
     ¨ —Robin Rutherford of Charleston, SC
Great hands-on tool for teaching about electricity.  Really like the chance for the students to do the assembly themselves…  Discoveries all along the way!  Affordable and reusable…good stuff!
     ¨ —KC of Bellingham, WA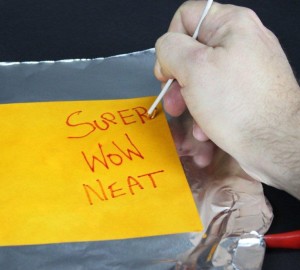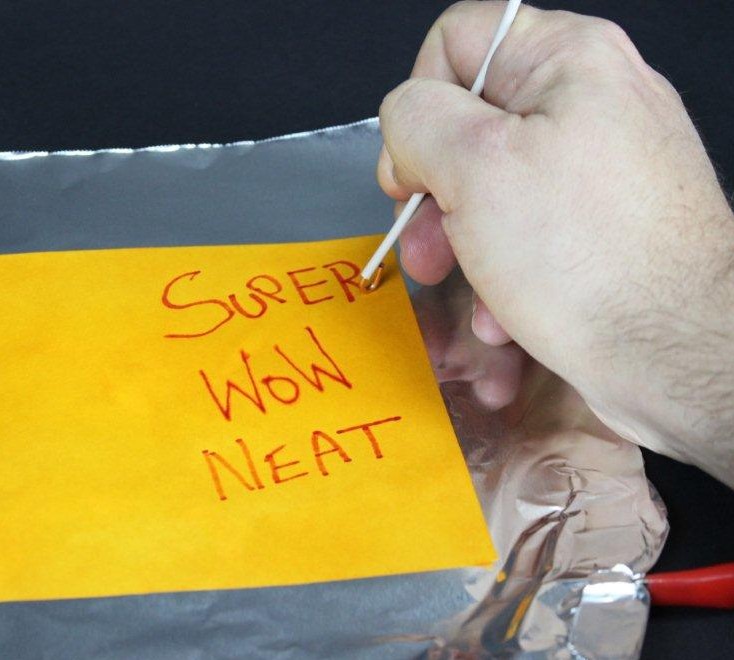 This is one of the most exciting kits to come out!
     ¨ —P. Tellinghuisen of Nashville, TN
Fun!  Beads pick up charge and disperse evenly.  Hold next to discharge globes on a Wimshurst generator: one globe attracts them into a tight group, the other repels them.
     ¨ —Barry of Boise, ID
Awesome!  This is the coolest tech toy for your smartphone.  It is simple and lightweight and great for the application it was intended.  The magnification for such a small, affordable product really makes it worth it.
     ¨ —Caleb of Katy, TX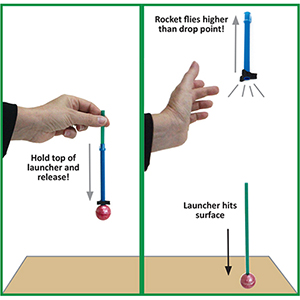 This is a simple device that works well as a hands-on science fair or class activity for students.  Each pair of students is given one rocket to test.  They then compose written explanations of how it works, the physics principles involved, and a plan for an experiment that could be designed to test aspects of the concept.  Students then share their ideas with the class.
     ¨ —Connie Wells of Kansas City, MO

Agar preparation is easy.  Gels form as indicated.  Everything worked great.
     ¨ —Jasmine Thomas of Jersey City, NJ

Amazing tool for lessons.  Students didn't believe this would work—great way to explore circuits and conductivity.  We used it on cardboard, dried very quickly.  Highly recommend.
     ¨ —Steve F. of Crested Butte, CO
The PowerWheel is a super tool to teach renewable energy transformation.  After a unit on magnets and motors, and generators and energy transformation, I use this to demonstrate ways to move the magnets and focus on our local energy source.  It's a great tool.  We've adapted our faucet heads and put the wheel in a shallow tub.  It could use a longer hose, but that's easy enough to purchase separately.  Kids in all grades think this is VERY COOL, and enjoy hand cranking the wheel, and adjusting the water pressure.  I'm grateful for this tool and highly recommend it!
     ¨ —Jessica Levine of Seattle, WA
I use this product in both biology and AP instead of normal dialysis tubing.  It is amazing.  You can tie knots in it with ease, and create many different types of labs to model diffusion and osmosis/water potential.  The cost is much less than actual dialysis tubing, and typically one tube will work for my 5 classes of 35 students.
     ¨ —Jake of Saratoga Springs, UT