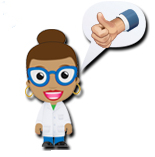 Even the youngest learners love fossils and dinosaurs!  Talking about prehistoric life is a wonderful way to introduce your students to many areas of science:  biology, earth science, geology, evolution, and more.  Read on to hear what our customers are saying about our some of their favorite EI teaching tools.
If you have a favorite Educational Innovations product related to fossils and dinosaurs, we invite you to send us a comment below.  We'd love to share your review with your fellow teachers and science lovers.
We ordered the fossil kit to explore fossils with our third graders. The amount of fossils we received is amazing for one kit! They also have a great variety. If you study fossils, this is an excellent resource to have and I strongly recommend making the purchase.
  ¨
 —Jolyn Collins of Canton, GA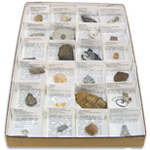 Very nice!  The fossils were a nice size and the box contained really good information about the specimens.
 I teach Marine Bio and I also do "Sea Creatures" camps in the summer for elementary and middle school. I love bringing out the shark's teeth in piles for students to sort through and classify. It brings up diversity, size, diets, investigations of what other features that these different sharks exhibit…  These are just a few things that come out of these shark teeth. The key that comes with this for classifying the teeth is useful. Students love this.
  ¨
 —Paul Greenleaf of Charlotte, NC
The specimens were small, but individually bagged with labels and info for each one.  They are great for both classroom and gift-giving.  Specimens are very nice!
  ¨
 —Pamela of Savannah, GA
  ¨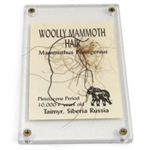 This is a nicely packaged specimen, exactly as described. My students enjoyed seeing real woolly mammoth fur!
  ¨
 —Jill Aubin of Chisholm, MN
Excellent molds!  I use these as a lab to talk about types of fossils in my HS evolution unit.  I have kids put a small piece of paper with their name, period and spray paint color choice, and then my TA's and I do the spray paint so the kids get their casts the next day.  The casting plaster works really well both with these molds and in the field.
  ¨
 —Dawn Fregosa of San Leandro, CA
Geology camp hit!  The molds worked well.  My husband made 25 teeth in a week for a geology camp.  The campers loved them and painted them to look even more realistic!
  ¨
 —Michelle Peterson of Mobile, AL
  ¨
  ¨
Perfect cast is the best molding material.  It's strong and does not break when you are removing it from the mold.
  ¨
 —Mary-Anne Richards of Loveland, CO
  ¨
  ¨
$12.95 seems like an awful lot to spend on a single coffee mug… but it is absolutely worth every cent.  It is an interesting conversation piece, it goes well with the decor of my classroom, AND chicks dig it!
  ¨ —Mark of Greeley, PA   ¨
---