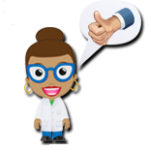 To put it simply, we think thermal energy is cool!  Many of our best-selling discrepant event demos are related to thermal energy, as you'll see from the reviews below.  With our Ice Melting Blocks, you can ask your students to predict which block will melt an ice cube more rapidly…  Use a Chemical Heat Pack to challenge your class to figure out how heat—usually associated with melting—can be produced by a reaction that turns a liquid into a solid…  Or dazzle them with Nitinol Memory Wire that changes shape upon heating!
If you have a favorite Educational Innovations product, send us a comment below.  We'd love to share your review with your fellow teachers and science lovers.
Like the energizing bunny, it keeps on spinning in the sunlight.  What a great way to show children the effects of solar energy and how this energy can be transformed into mechanical energy.  It keeps students' interest and stimulates questions galore.
     ¨ —Marybeth McCarthy of Staten Island, NY
   ¨
I love my Drinking Bird and so do my 8th graders!  I set up the bird in September and the kids notice it.  They constantly ask me, Why does it drink?  I tell them they will find out.  But it isn't until spring when we study heat transfer that I explain the bird—and they are still fascinated!  He is great for exploring ideas about scientific thinking.  
     ¨ —Stacey Militello of Shrewsbury, MA
   ¨
It's amazing to see how by just holding—not even squeezing—something, you can make it do work.  You can stress that when you use heat energy, you need a temperature difference by using a napkin (dampened with cold water) on the small top bulb without touching the bottom.  Hint that heat causes pressure to rise and gas to expand by holding the filled top bulb until it empties and bubbles leave at the bottom end.  Wrap a hand about each end simultaneously, and control the flow.
     ¨ —Guillermo Nery of Bayamon, PR
   ¨
     ¨ —Bruce Johnson of Livonia, MI   ¨     ¨
   ¨     ¨
This product is amazing!  It is so responsive.  I haven't tried it with kids yet, but it entertained me for a while, and I'm sure they will love the Touch and See Square as much as I did!
     ¨ —Ms. Lubetkin of San Mateo, CA
     ¨
These are a great item to use for the implementation of New Generation Science Standard.  A tremendous part of physical science standards now has Energy.  These items provide a great lab experiment for the energy standards. The following standard would apply: MS-PS3-3.  Apply scientific principles to design, construct, and test a device that either minimizes or maximizes thermal energy transfer.  Plus these items are the cheapest on any website I have seen!
     ¨ —Marco of West Covina, CA
     ¨
"I wanna hold it!"  That's the most often heard exclamation when the 'button' is pressed!  I teach science to fellow home schooled children and use the heat packs when teaching thermodynamics, supersaturated solutions, physical reactions, etc.  The kids are always fascinated when the heat pack begins crystallizing!  Great product!
     ¨ —LaDonna of San Antonio, TX
     ¨
Took a few minutes to get it going the first time but once it seats itself, it works every time.  The professors and I enjoyed debating how it worked.  I also got the Nitinol Memory Wire Samples to demo.  Without them, the engine is just witchcraft.
     ¨ —Paul of St. Petersburg, FL
     ¨
This stuff is definitely impressive! It comes trained "straight," but I trained it into other shapes using nuts and bolts and metal backing plate to write words that appear upon heating!  Kids love it and ask how it works!
     ¨ —Ashley of Ashburn, VA     ¨
 ¨
This is a fabulous material and works exactly as described.  Great uses for STEM activities.  Awesome stuff!
     ¨ —Dawn Ellis of Mt. Morris, NY
     ¨
I've used it in class as a demo and it's a real attention-grabber. Undergrads and grads, professors and kids, all are awestruck. With basically a heated pipe full of water and in touch with water, you have a working motorboat. The water is the expanding gas, the piston and the heat sink. Great for discussing engines and thermodynamics.
 ¨ —Guillermo Nery of Bayamon, PR
 Love the heat sensitive paper. One of my students used it to calculate the wavelength of microwaves in the oven! (only 4 seconds). We used it over and over with different frequency ovens.
     ¨ —Dee of West Terre Haute, IN
     ¨
Students in science classes really enjoy playing with these! I was teaching a unit on thermodynamics and careers involving 'heat/energy' knowledge when I brought these and an overhead on liquid crystal technology out. I cut each sheet into 36 2″ squares for the students to take home. Always a hit!
     ¨ —LaDonna of San Antonio, TX
     ¨
Coolest idea for a periodic table that I have seen in a long time. My students were fascinated by it and as we discussed why they turned colors, the concept became much more clear!
     ¨ —Lynette of Baltimore, MD
     ¨     ¨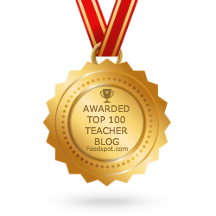 ¨