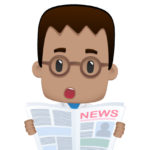 These days, thermal energy has become—dare we say it?—an even hotter topic than ever!  All over the world, researchers are working to discover new ways to store thermal energy, transform it into usable power (i.e., electricity), and more.  Although it may be years before some of these discoveries can be put to practical use, it's exciting see how this area of science is thriving.
Here are just a few of the headlines that caught our attention in recent weeks.  Share them with your students!  If you find an interesting article on thermal energy, please post it in our Comments section.
A Practical Overview of Thermal Energy Applications
Thermal energy storage is the next big thing in the United States and around the world.  When it comes to air conditioning in skyscrapers and other large structures, it's easy to see how even a small technological advancement can lead to a lot of energy savings.  As Forbes magazine explains,
"Thermal energy storage allows cooling to be created at night, when there is excess capacity from the utility, and stored for use the next day during peak times.  During off-peak hours, cold water, or even ice, is made using this energy and stored inside some type of energy storage tank. The stored ice is then used to cool the building's occupants the next day.

Alternatively, the facility may run on energy storage or just the chiller depending on cooling demands or the availability of onsite renewable resources such as solar and local tariffs. This provides greater flexibility to smarter and zero-energy buildings. Thermal storage systems also have the ability to store renewable energy like wind, which mainly blows at night."
"Fighting Air Conditioning's Peak Demand With Thermal Energy Storage" is an excellent introduction to the concept of thermal energy storage:  what it is, why it's needed, and how commercial buildings in the United States are working to reduce peak demand via thermal energy storage.
---
Storing Summer's Thermal Energy for Winter?
Storing thermal energy overnight is already a great step forward.  But can thermal energy be stored for weeks, months or even years?  A considerable amount of fossil energy could be saved if we were able to store heat from sunny summer days until wintertime and retrieve it at the flick of a switch.
Is there a way to do this?  It certainly seems so.  At a European research consortium, scientists have spent four years studying this question by pitting three different techniques against each other.  After a breakthrough in the fall of 2016, the prospect of storing thermal energy long-term is looking bright.
This article from Science Daily outlines the steps taken by researcher Benjamin Fumey and his team.  "This method enables solar energy to be stored in the form of chemical energy from the summer until the wintertime," says Fumey. "And that's not all:  the stored heat can also be transported elsewhere in the form of concentrated sodium hydroxide solution, which makes it flexible to use."
---
How Heat Moves
Looking for a student-friendly article that explains the processes of conduction, convection, and radiation?  This Science News article, "How Heat Moves," reviews the three processes by which energy can be transferred from one place to another.
---
Absolute Zero, Here We Come?
Physicists at the National Institute of Standards and Technology (NIST) have cooled a mechanical object to a temperature lower than previously thought possible, below the so-called "quantum limit."
The new NIST theory and experiments, described in the Jan. 12, 2017 issue of Nature, showed that a microscopic mechanical drum—a vibrating aluminum membrane—could be cooled to less than one-fifth of a single quantum, or packet of energy, lower than ordinarily predicted by quantum physics. The new technique theoretically could be used to cool objects to absolute zero, the temperature at which matter is devoid of nearly all energy and motion, NIST scientists said.
---
Insulate Your House with… Feathers?
Two science students from the United Kingdom have discovered innovative ways to recycle chicken feather waste, including its possible utilization as home thermal insulators, sound proofing materials, or blanket insulators for lofts.  After months of testing and research, Elena Dieckmann and Ryan Robinson jointly created AEROPOWDER—an environmentally friendly insulation solution that is not only biodegradable but also originates from a sustainable source.  Feathers have a high keratin content, making them lightweight yet extremely strong.  Keratin has also been proven to be an excellent thermal insulator.
The team won a prestigious James Dyson award, as well as the 2016 Mayor of London Low Carbon Entrepreneur Award.
You can read more about their work here or here.
---
The World's Smallest Heat Engine?
Heat engines are everywhere—in the power station steam turbines that light up your neighborhood, the internal combustion engine that runs your car, and the engines that push passenger jets through the sky.  Typically they weigh a ton or more apiece, heating and cooling some trillion trillion (no, this is not a typo!) molecules to generate power. Recently, physicists in Germany made what could be the world's smallest heat engine using just a single particle: an ion of calcium.
The new device makes far too little power to supply us with energy anytime soon. But Jacob Taylor, a physicist at the National Institute of Standards and Technology in Gaithersburg, Maryland, says it provides experimental data for "a quiet revolution" in statistical physics, the study of how heat flows both in microscopic systems and on the scale of everyday life.
---