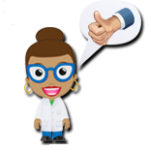 We love finding new products to share with our customers.  Our goal at Educational Innovations is to provide you with all sorts of "Super! Wow! Neat!"® science that will ensure your students are learning… and having fun.  But if we had to pick one favorite from our long list of best-selling materials, it would be slime, hands down.
Call it goop, oobleck, slime, or gak—one thing is certain:  this stuff is HANDS-ON like nothing else!  It's simply fantastic as a teaching tool, whether you're discussing polymers, viscosity, cross-linking, shear stress, non-Newtonian fluids, or anything else you can think of!  Plus, it's always good for laughs.
Our customers seem to agree that slime rules, period.  We've gathered their comments on some of our best-selling slimes and gooey materials here.  Enjoy!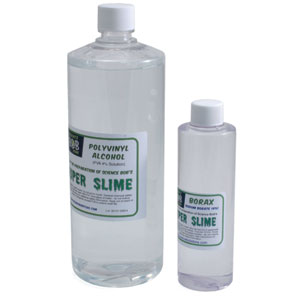 The slime kit is the best product I've come across for making Oobleck in celebration of Dr. Seuss Day!  Kids can't wait to use this product and create their very own slime!  What kid doesn't love slime?!  Making slime has never been so easy!  No more glue, no more borax, it's all right there in the kit already prepared.  You just combine the two components and voila!  SLIME!
—Jill Brown of Ada, OK
This stuff is addictive to play with!  So much fun.
—Heidi Reinhardt of Jasper, FL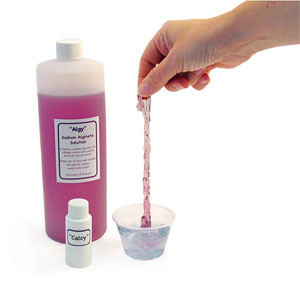 Very well thought out kit. Comes with everything you need – down to the plastic forks! Several lesson ideas are included on a laminated sheet. The kit can be set up for directed group work, but I just made it with the kids in small groups as others were working on another assignment. The kit made a ton – one kit made enough worms for about 36 kids to participate. The "algy" solution has a small amount of cabbage juice in it, so you can also use it for acid/base testing for another activity. I thought for $20 it was well worth it!
—Molly of Newport News, VA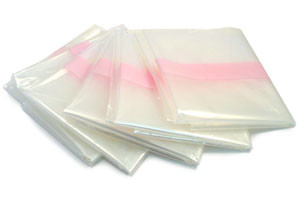 After finishing testing, we started a slime unit in our lab… We started off slow but ended with a bang. I highly recommend this fun and messy slime.
—Chris Swafford of Chattanooga, TN
The extra experiments that were included with the directions were very helpful.  A nice experiment for a more detailed look at polymers.  A student favorite.
—Charles Skillings of Holden, MA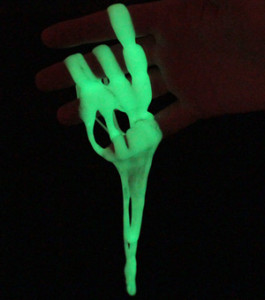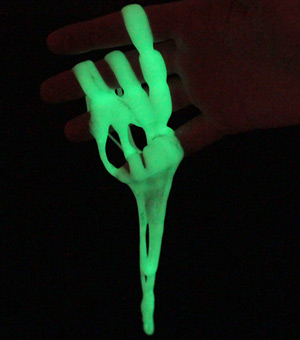 The glow-in-the-dark slime is terrific fun for both children and adults.  My two sons love to create it every chance they get.
—Kathy Israel of Middletown, OH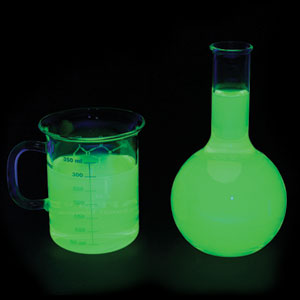 A great buy – preparing for Halloween, we have used this to make glowing eyeballs (growing spheres), and we've also painted spooky posters that can be seen with UV light.  A little goes a long way.  Might try some on a lab coat to make a glowing scientist costume!
—Dina H of Raleigh, NC
Love the oozing!  I could watch this oozer for hours!
—Carrol Wedgewood of Bandana, KY