Halloween isn't just a great time for tricks and treats… it's time for spooky science, too!
Halloween brings out the kid in all of us.  Who can resist the fun of pumpkin carving, dressing up as furry monsters, scary ghouls or (dare we say) mad scientists?
At Educational Innovations, we only select science materials that are sure to leave a memorable impression upon your students.   We believe the best way to learn is to have FUN!  And that's never more true than during the Halloween season.
Read on for a selection of our customers' rave reviews of some of our favorite spooky science products.
If you have a favorite Educational Innovations product, let us know!  We'd love to share your review with your fellow teachers and science lovers.
Used these at the end of a research project on entomophagy for a "bug feast."  The most common reaction was, "These taste just like chips!"  Thanks for a product that helps combat cultural diet bias 😉
—M. Burla of Wildwood, MO
My grandkids thought these scorpion suckers were cool.  At 6, my grandson decided that he wanted to keep the scorpion intact.  He thought licking off the candy might damage it so he devised his own experiment…. and it worked!  Now he is 13 and thinking of a career in SCIENCE!!
—Shelley Barker of Danville, IL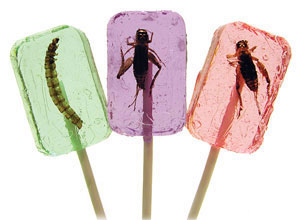 There are no words for the reaction the students had seeing me walking on campus with an insect in my candy.
 —Lisa Dizengoff of Coconut Creek, FL
Great stuff!  I absolutely love your products.  I am a retired teacher and I purchase your products to gather attention and introduce hands-on-minds-on science.  The insect larva lollipops are a blast.  The look on my students' faces is awe-inspiring.
—Joan Stanfield of Dayton, OH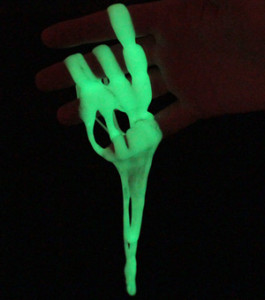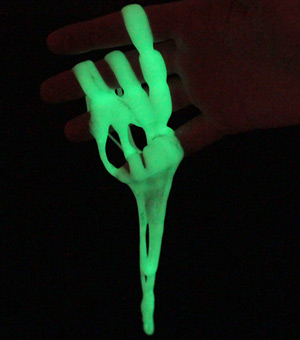 Love the glowing slime!  It shows the marvel of polymers with a take home "slime" the kids can enjoy!!!
 —Miriam Sawyer of Cantonment, FL
My boys love these fiber optic lamps!  We received two red/pink lamps and two cobalt blue lamps.  My kids love to brush and blow on the fibers and watch the specks of light dance.  I still can't get over what a great deal these are!
—Jenny of CA
Mmm, larvets… the other white meat!  These meal worms a great topping for yogurt in the Faculty Room.  I really enjoy giving them to my students on Halloween.  They generate great classroom discussions about sustainability. And, they even conform to our school district's Health Foods policy!  I would never consider purchasing them from any other source than Educational Innovations.
 —Roger Shelton of Sanbornton, NH
This demo has huge WOW! factor, it more clearly demonstrates additive color then switching on light bulbs, and it's fun.  TIP #1: as you decrease radius while spinning, you can also get yellow, cyan and magenta.  TIP #2: changing the axis with which you spin it generates fresh OOHs and AAHs, so spin it overhead and in a figure eight.
—Erich Landstrom of Loxahatchee, FL

This was a hit with the kids (ages 7, 8, 11).  They were excited and grossed out in equal measures but all of them tried one—and liked it!  They were so proud of themselves and earned major bragging rights  😉  In between the fun, we were able to sneak in some lessons about nutrition and sustainability if insects as food.  Great for parents and kids.
 —Nils of Boxford, MA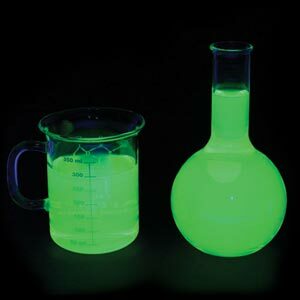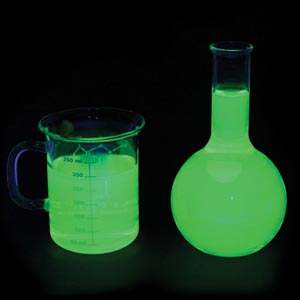 A great buy!  Preparing for Halloween, we have used this to make glowing eyeballs (growing spheres), and we've also painted spooky posters that can be seen with UV light.  A little goes a long way.  I might try some on a lab coat to make a glowing scientist costume!
—Dina H of Raleigh, NC
Sometimes the gelatin gets stuck in the nooks and crevices, but overall a great product. Good for showing the kids how much their brain weighs. Then I drop one on the floor without a helmet, and I place the other in a helmet and drop it. Really gets the message across as to the protection afforded by wearing a helmet!
—Mary of Killeen, TX United States