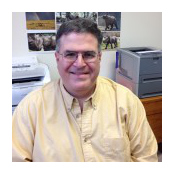 by: Ted Beyer
I am sure that many of you reading this have ordered materials from Educational Innovations in the past.  You might not pay any attention to the packing list that comes with your order, but I'll let you in on a little secret—that piece of paper can tell you something about the inner workings of Educational Innovations.
There should be at least two rubber stamps on that sheet.  One, in green, says "Picked by" and a name; the other is red and says "Packed by" and another name.  The names for "Picked By" and "Packed By" will always be different—that way, at least two people have looked at the order to make sure you get exactly what you ordered.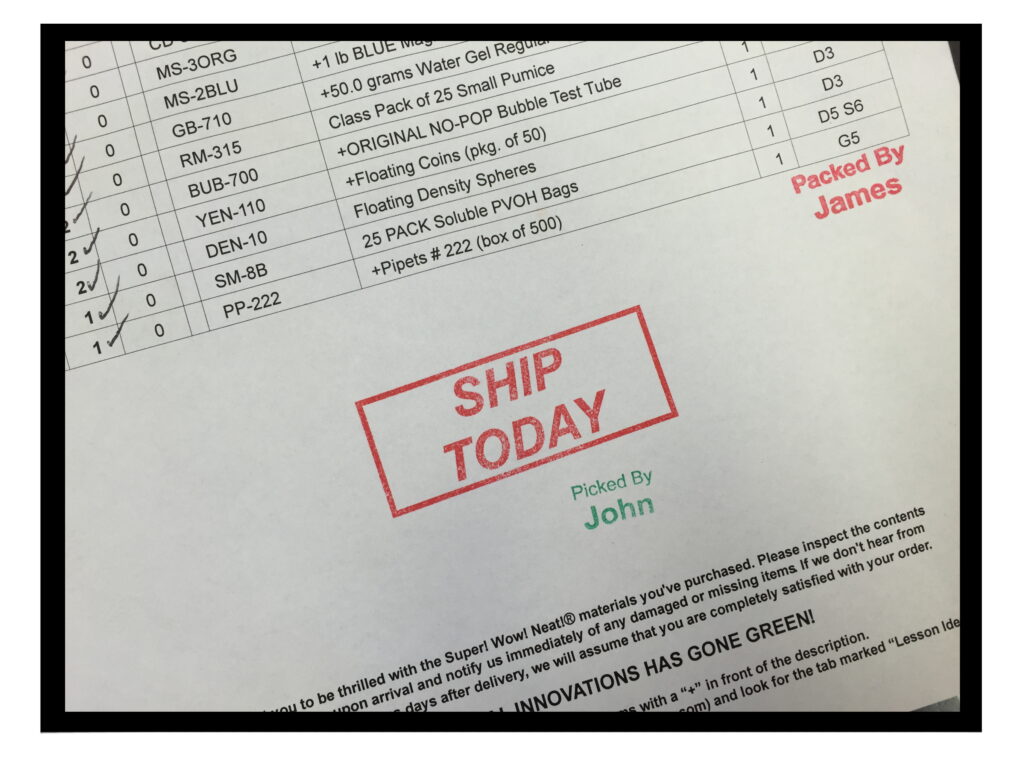 Okay—let me jump in here with a word of explanation.  When your order arrives here at EI, it is processed by our customer service team, and put into our computer system.  The paperwork then goes to our picking department.  Picking is pretty much what it sounds like—the items on your order are "picked" off the shelves in our inventory area and put into a bin that then goes to the shipping department to be checked, and packed, labeled, and eventually handed off to the carrier—usually UPS or the Postal Service.
Anyhow, it's the names that I thought you might find of interest.  You see, at EI, everyone pitches in wherever and whenever they are needed—from the very top on down.  Lately, we have been very busy indeed, so you will see a few names that you don't see all the time.
If you recently got an order, snag your packing list and follow along so you can meet the team!