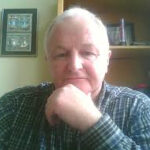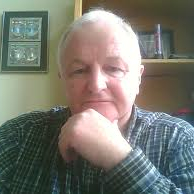 Energy Sources in a Classroom – Scavenger Hunt
by: Roy Bentley
I had the opportunity to attend the NSTA Convention that was held last month in Boston. It was a great show with amazing displays, topics and speakers. And of course, we had the PowerWheel there demonstrating how easy it is to teach about energy.
One of the points that came up during the show that struck me as worth exploring further was when we asked the teachers we were working with was "what sources of energy do we have in the classroom" The teachers at the show answered the lights, the power outlets, the sunshine through the windows and possibly the forced air from the heating/cooling system. No one referred to the faucet. When the teachers were asked if they had ever had the electricity fail in the school they all answered yes. When asked if they had ever experienced a water failure in the school they all answered no. It was concluded that the most reliable source of energy in the room was the faucet/(gravity).
Here is a simple classroom or home activity to help students realize how many energy sources are around them all the time!
Scavenger Hunt
Here is a great way to help students understand how energy surrounds them every day…
Have the class brainstorm with you all of the types of energy that they know and where it comes from… (you can use the images below to help with the discussion):

Mechanical, solar, electrical, hydro, kinetic, wind, atomic, coal, oil, food etc.
Divide the class into partners and ask them to write down all the sources and examples of energy that they see around the room.

Suggestion: If there is the opportunity, it is also great for the students to be able to discover all of the sources of energy that are in the school. Let them walk through the building and add to their lists.
Suggestion: Have the students record the number of outlets that are in the room or in a portion of the school.
Suggestion: Have the custodian of the school show the students where the heat/furnace room is…it is a great visual for students to see how much energy it takes to heat a school.

Have the students talk about what kinds of energy that they use when they are in the room or at school.

Example: Outlet=Electrical energy
Example: Sunlight=Solar energy

When the students finish compiling their list and examples, ask them how many put down the faucet/ (gravity) as a source of energy?
Discuss with the class how the water that comes from the faucet in the sink is a great source of reliable energy and can provide the electrical energy that could power the whole room.
The more that we can help students, and in fact everyone, learn about the energy that is part of our daily lives…the easier it is going to be to help make all of us good stewards of that energy.
Roy Bentley is the Chairman/CEO of RB-MFG… the Designer of the PowerWheel and the Me Energy Application. His major goal is to help provide the tools and resources that will help educators and communities become more informed and more comfortable with teaching about energy…