Help Us "Lesson" Our Impact on the Environment
by: Michael Finney
As you may know, Educational Innovations offers lesson plans and activities for many of our Super! Wow! Neat!® products. Designed with practical classroom application in mind, these lesson plans and activities require minimal effort or outside materials. They are suitable for in-home use, as well, though some supervision may be required. Some of our products feature lesson plan ideas for different grade levels.
Many of our products and lessons also align with the NGSS (Next Generation Science Standards) correlations.  In fact, we have a special search box just for NGSS correlations!  Check it out here.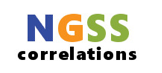 In the past, we've included print-outs in the box with your shipment.  To facilitate the continual updating of our lesson plans and to "lesson" our impact on the environment, however, we are discontinuing this practice.
Now, our lesson plans and activities associated with many products will be available only by download from their individual product page on our website–or you can find them all here.  It's the same information, of course, but available to you in a more 'eco-friendly' format.  Just click on the file folder tab titled, "Lesson Ideas".
When you receive your order, look for "+" signs in front of the descriptions for all your awesome new science goodies.  It's a reminder that your materials have a free, downloadable lesson waiting for you online!
Please consider the environment before printing out multiple copies.  This is a great opportunity to foster teamwork and cooperation by asking students to share any plans that you do print.