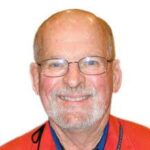 by: Norman Barstow
Educational Innovations' Growing Spheres can be used to add a note of 'horror' to your classroom or home Halloween experience.  Once fully expanded, Growing Spheres have an index of refraction almost identical to that of water. This means that when the Growing Spheres are placed in water, they are nearly invisible.
Materials:
A large (2 qt or larger) translucent plastic storage container and lid.
Growing Spheres : GB-730 (these are the size used for the photos)
Water
Label for the container lid: GHOST EYEBALLS
Procedure:
1. Fill the storage container about ¾ full with water.
2. Add a pinch or two of Growing Spheres.
3. Wait about a day to let the spheres expand in size.
'THE HORROR'
Place the container of 'ghost eyeballs' either on your school desk or at home on a table or chair on the front porch.  Place a ghost mask and/or ghost costume near the container of eyeballs.  Invite your students or trick or treaters to reach into the bowl and touch the ghost eyeballs.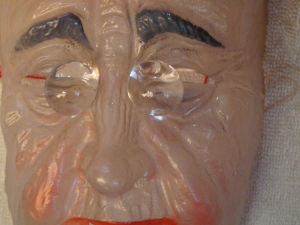 Caution:
The eyeballs won't be visible at first, but after several hand insertions, the water will get a little dirty and the eyeballs will be visible.
Humorous Follow-Up for Growing Spheres:
When I finished taking the pictures for this Blog entry, I put the Growing Spheres into the soil of a large plant we have in the house.  When we're away for the summer, we leave the plant with a friend.  One day, after a rainy spell, our neighbor noticed the spheres sticking up out of the soil. "What," she thought, "Snake eggs?"
So she rushed a sample over to a local nursery where she learned that these snake eggs were actually a form of water gel crystals.
What Are Water Gel Crystals?
When placed in water, over time these hard crystals expand to about 300 times their size, producing gel-like spheres. Students love to feel the slippery, spherical gel! The Large size start with a diameter of about 3.0 mm and end with a diameter of about 20.0 mm.  For a lesson activity, ask students to determine the change in volume, using V = 4/3 pr3.  These polymer spheres are great for starting seeds and growing plants so that the roots can be seen! They can be colored using food coloring. The polymer is similar to our super-absorbent, polyacrylamide polymer (#GB-5B and #GB-3) and can be dried and reused. These spheres are available in three sizes: Regular (~1.4 cm expanded),  Jumbo (~3.3 cm expanded) and Gigantic-Sized Spheres (start with a diameter of ~11 mm and grow to a diameter of ~50 mm!)