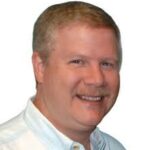 by:  Ken Byrne
Ron Perkins and I had the privilege of being invited to share some of our favorite EI products at Gadgetoff 2009. Gadgetoff is an exhibition that includes people on the cutting edge, not just of technology, but also science, the arts, education, and the future in general.
There were so many amazing presentations that I don't know
which one was my favorite. Much of what we saw was just plain fun. There were two variations on an amusement park carousel, only they were powered by pulse jets. We also got to see pumpkins hurled by a trebuchet that must have been eighteen times the size of our Advanced Trebuchet Kit (also see our Mini Trebuchet Kit). But perhaps the strangest sight there was
eight-foot diameter mechanical spider brought by a team from Vancouver. This gas-powered, hydraulically actuated monster was driven around the field like a bulldozer. It made me want to build a robot in my basement…or buy a tarantula.
There were also more serious and life-changing presentations. Segway inventor, Dean Kamen, shared with us the progress on his latest project, a prosthetic arm unlike any other. It has fully articulated human-like fingers, not a simple clasp or hook. It allows the user to pick up an egg or a grape without crushing it, and enable the user to tell the difference between the two. All the servos, processors, sensors and everything else associated with the prosthetic arm weigh in at under three pounds!
We met dreamers, visionaries, and inventors. One group specialized in projecting large-scale artwork onto the sides of buildings using lasers. Through this, they met an artist that has been struck with amyotrophic lateral sclerosis (ALS), also known as "Lou Gehrig's Disease." This artist has been paralyzed below the chin for years. They developed and inexpensive eye-movement tracking system that has now given him a mean of communication, as well as the ability to make art again.
So, what did we share with these visionaries. It was a difficult choice. The other invitees showed great interest in our Mirage Illusion, especially when using it with a laser. They all
knew that the image of the pig floating above the Mirage was an illusion, so were amazed that you could still hit it with the laser beam.
Ron also demonstrated his BB Board, a devise of his own design. With it you can easily explain how molecules reorganize when
heat-treated, show movement of geological formations, and visualizing the motion of solid liquids and gas particles.
Everyone also loved the sneak preview of our new device for transmitting sound using a common laser pointer. This device will be available soon. Look for the announcement in our newsletter.
As always, one of the favorites was the FunFlyStick. This is our mini Van de Graaff
generator with its floating toys that seem to defy gravity.
We truly appreciate the opportunity to attend GadgetOff and are grateful to Michael and Dan for extending yet another invitation to us this year!